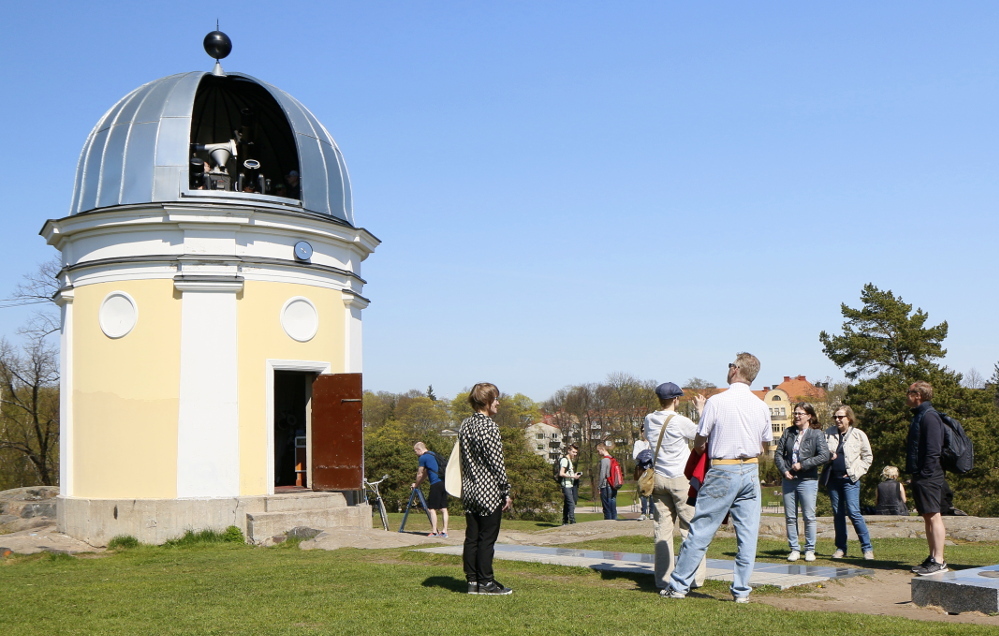 Event Introduction
Ursa Astronomical Association's solar shows direct the Observatory's equipment safely towards our main star, the Sun. The Sun's magnetic activity fluctuates in roughly 11-year cycles, and it is once again picking up. Spots and other features are now more frequently visible on the Sun's surface.

Observatory guides tell the show visitors more about the Sun and other celestial objects. The Helsinki Day shows are held in any weather, and if the weather prevents the observation of the Sun, the guides will answer any questions concerning sky and space phenomena.

You can come to the show at any time during the event.

Admission to the Observatory is free.
Categories
Nature and the Environment, Open doors, Tours and Exhibitions
Event Information
Time:

Sat 11.6.2022 13:00–15:00

Sun 12.6.2022 13:00–15:00

Organiser:

Tähtitieteellinen yhdistys Ursa ry

Address:

Kaivopuisto Observatory
Ehrenströmintie 1
00140 Helsinki

Accessibility:

The event is not accessible with a wheelchair.

The Observatory is not accessible. It is located at the top of a fairly steep hill. There is a paved road to the Observatory. A narrow staircase leads up to the observation dome. It is dark inside the Observatory.

Links: