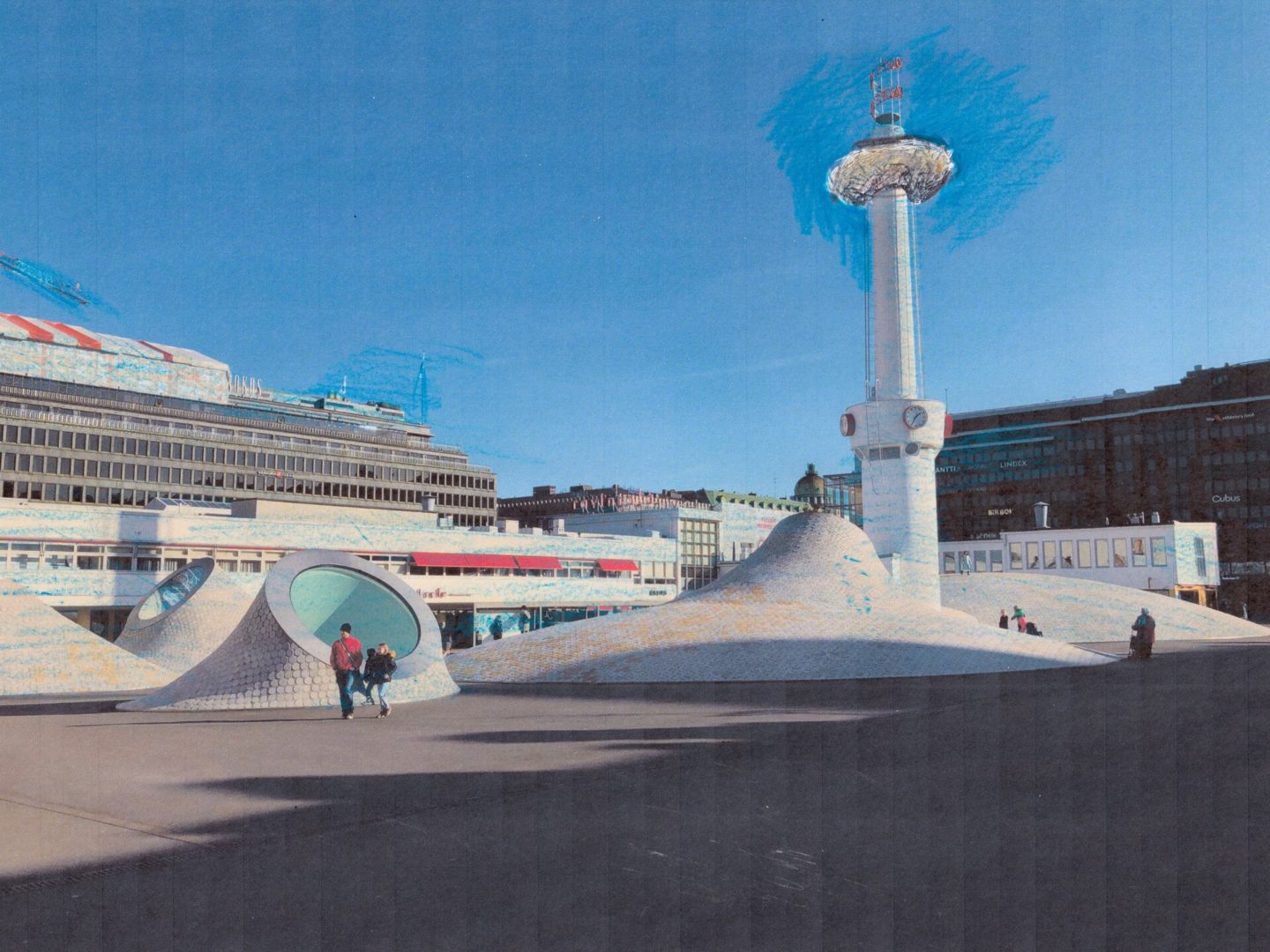 Event Introduction
Come celebrate Helsinki at the centre of the city!

To honour the day, we offer outdoor guided tours focusing on Tadashi Kawamata's artwork The Nest as well as the architecture of Lasipalatsi and Amox Rex.

Places are limited, so please book your spot in advance. Book your spot on the tour.

Guided tours on Sunday 12 June, Helsinki Day:
2 p.m. in Finnish
2:30 p.m. in Swedish
3 p.m. in Finnish
3:30 p.m. in English

Duration: ca. 30min
Price: €0
Booking maximum: 30 people per guided tour
Starting point: Bio Rex terrace on the 2nd floor of Lasipalatsi. Entrance through the Amos Rex main doors on Mannerheimintie.

More detailed information about accessibility at Bio Rex
Categories
Event Information
Time:

Sun 12.6.2022 14:00–14:30

Sun 12.6.2022 14:30–15:00

Sun 12.6.2022 15:00–15:30

Sun 12.6.2022 15:30–16:00

Address:

Amos Rex
Mannerheimintie 22-24
00100 Helsinki

Accessibility:

The event is accessible with a wheelchair.

Event language:

Finnish, Swedish, English

Links: