Production grants totalling EUR 25,000 for Helsinki Day events awarded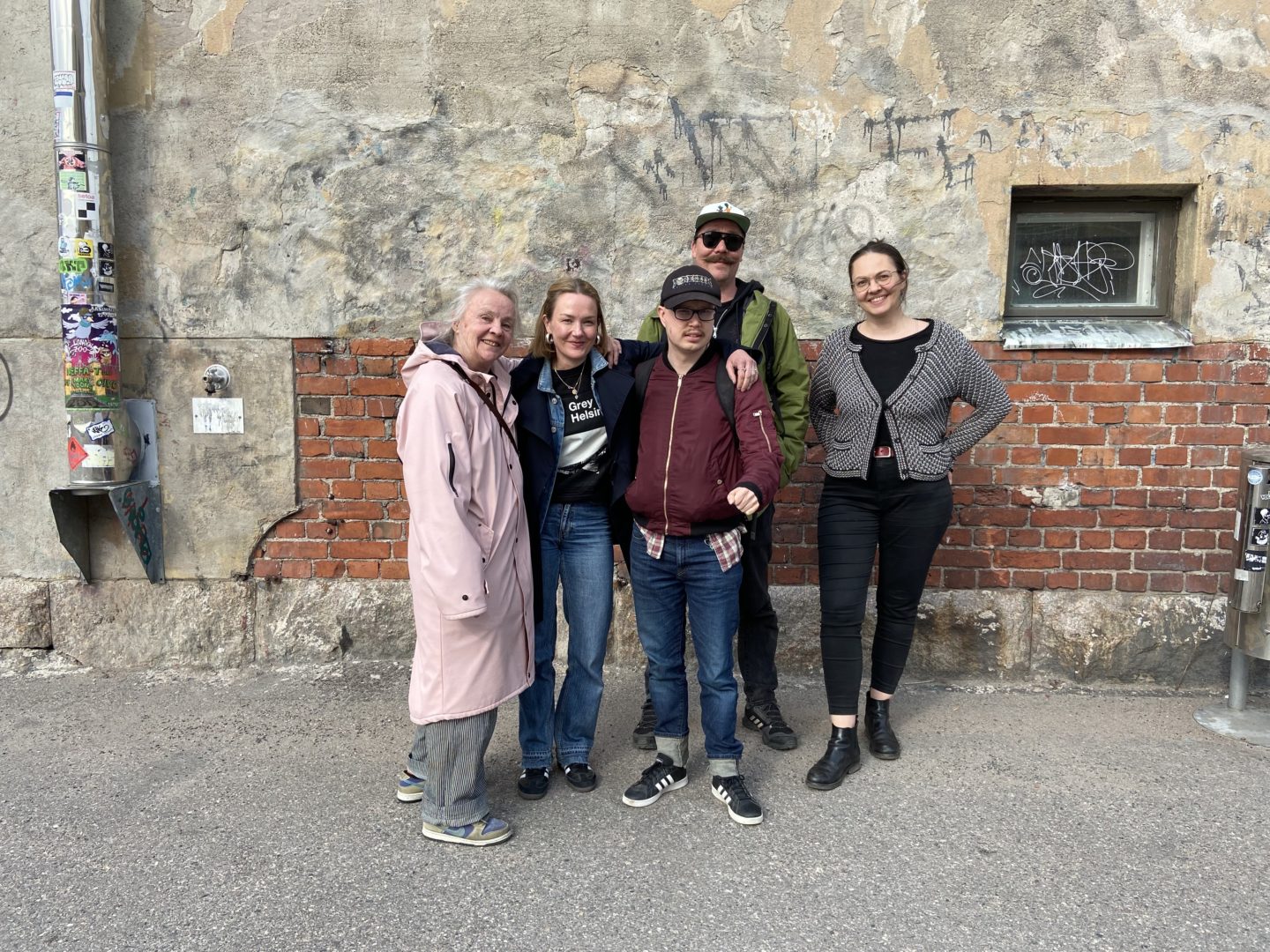 Events created by city residents themselves have over the years formed the heart of Helsinki Day, which has been celebrated since back in 1959. Helsinki Day, 12 June, marks Helsinki's birthday and this year falls on a Monday. Free events to mark the event will once again delight all citizens in the streets and parks extensively around the city. Helsinki Day has become a shared city festival that features plenty to see, do and experience, and everyone can take part in producing the events.
The Helsinki Day programme is coordinated by Helsinki Events Foundation which, through an open call for applications, awards production grants to associations, clubs, organisations and private individuals to realise events. The production grant available this year totalled EUR 25,000 and a jury of various Helsinki residents decided which applications would receive a grant. This year's jury comprised Lena Salmi, a Helsinki-born senior skateboarder and urban culture influencer, Mikko Heinänen, a champion of neighbourhood events, community builder and bearer of social responsibility, Veera Ikonen, a Helsinki producer, director, screenwriter and writer as well as developer of the Gutsy Go operating model, which strengthens the inclusion and communality of young people, and Miika Turunen, journalist-deejay who curates the Outsider Art Festival. Senior Producer Sanjaana Gavalas, responsible for sustainability, and Communications Manager Anna Mäkelä represented Helsinki Events Foundation on the jury. Read more detailed descriptions of the jury at the end of this article.
The open call for applications for a Helsinki Day production grant was launched on 1 March and attracted a total of 143 applications from event producers and organisations. Grants were awarded for 13 events and the maximum amount for any one applicant was EUR 4,000. This year, the jury paid particular attention to a programme that boosts local pride as well as content that emphasises diversity, communality and doing things together, the distribution of the programme evenly across the city, appealing to different target groups and taking into account accessibility.
The deadline for applications for production grants was 14 April. Below is a list of those receiving a production grant.
Recipients of Helsinki Day production grants in 2023
Kerran Krunikan Kaduilla -katuteatteriesitys
Miljoonan puun talkoot
Yeesi Fest – nuorten hyvän mielen tapahtuma
HEROn liikunnalliset ja maksuttomat demotunnit
Jurttasauna – Helsinki 10-12 June in Vuosaari
ALPPISTOCK vol. III
Beibit peinttaa
Rytmisesti Viitottua Runoutta – viittomakieltä ja räppiä yhdistelevä esitys
Puistodisko
Yökoris 3vs3-koristurnaus
Piirrä vanha Helsinkisi -taidetyöpaja
Helsinki Water Portraits – Analogue Portrait Studio
Mummodisko Goes Helsinki-päivä!
Helsinki Events Foundation would like to thank everyone who applied for a production grant. The event concepts were delightfully diverse, creative and celebrated Helsinki Day in a rich variety of ideas. "Helsinki residents can look forward to an amazing amount of great ideas, concepts and events! The best thing was to see the diverse range of citizens involved in creating the programme. I believe that we were able to make choices that offer a programme that brings people together and appeals to different people throughout the city," Veera Ikonen comments.
You can still register your event for inclusion in the Helsinki Day programme until 17 May using the online form. Remember to read the event organiser's guide for more detailed information.
Free events in various parts of Helsinki and at all times of the day are welcome for inclusion in the Helsinki Day programme.

Rest of the programme will be published on 5 June.
Jury deciding production grants in 2023:
Lena Salmi
"Lena Salmi is a 69-year-old sports all-rounder who also considers doing graffiti to be a very physical creation. On the street, she's known as the skating granny but her repertoire has since expanded to take in scooter riding and so she's also now a wild scooter lady. Lena considers physical culture to be a human survival kit."
Mikko Heinänen
"Mikko Heinänen is an urban culture creator and influencer from east Helsinki. He is a community builder and bearer of social responsibility. Mikko is currently community coordinator of the Laajasalo-Degerö society and a producer in Laajasalon Elävän kulttuurin sytyttäjät. Mikko has earlier been a producer in among others the following events; Kallio Block Party, Kontula Electronic and Herttoniemi Block Party. Mikko Heinänen received a Helsinki Cultural Act Award commendation in 2016."
Veera Ikonen
"Veera Ikonen, Managing Director, Gutsy Go ry. Veera is a Helsinki producer, director, screenwriter and writer and one of the developers of Gutsy Go, an organisation that strengthens the inclusion and communality of young people. In Gutsy Go, young people implement peace-strengthening solutions for the benefits of their own communities. Veera has lived her whole life in Helsinki and could not imagine a more inspiring job than to get together with others to see the kind of ideas the people of Helsinki have developed for each other's delight."
Miika Turunen
"Turunen is known to dig punk and heavy, and besides working as a music journalist also does DJ gigs and curates the Outsider Art Festival music festival. In a radio programme, Turunen presents marginal music, outsider art and artists and conducts a fun record panel with Pertti Kurikka."
Sanjaana Gavalas, Helsinki Events Foundation/Senior Producer
Anna Mäkelä, Helsinki Events Foundation/Communications Manager
In the picture, the jury of Helsinki Day: Lena Salmi, Anna Mäkelä, Miika Turunen, Mikko Heinänen and Sanjaana Gavalas. Veera Ikonen is not included on the picture. Photo: Saara Vanhala