Architecture Walking Tour: 1970s Vuosaari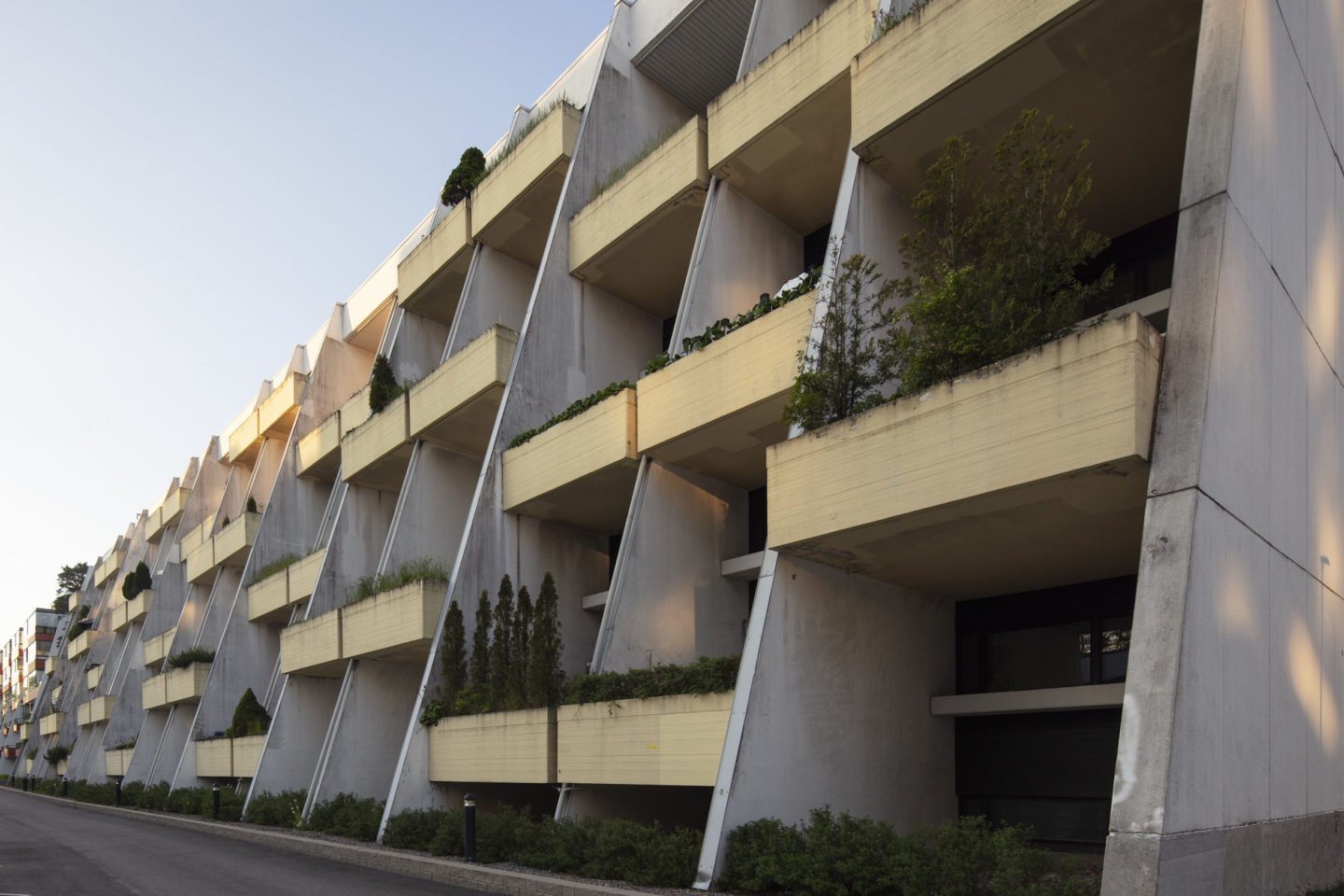 Tapahtuman esittely
Please note that participation requires registration!
Vuosaari, the largest neighbourhood of Helsinki, has seen its fair share of transformation over the years. This walking tour looks at the architecture and the neighborhood of Vuosaari from the perspective of the 1970s. Although Vuosaari is a fairly typical 1960s forest town, the area also has interesting examples of 1970s architecture and showcases the changing ideals of urban planning. The tour reflects on how the social aspirations of an era are preserved in architecture and on the other hand affect modern times.
The walking tour delves into the architectural heritage of Helsinki to gain a deeper understanding of the ideals and values that shaped the urban landscape of Helsinki in the 1970s and beyond.
The tour starts at Vuotalo (Mosaiikkitori 2, Helsinki) and ends at Merikorttikuja 6, Helsinki. The duration is about 1 hour 15 minutes.
This tour is free admission. Please arrive in time before the start time of the tour – the tour starts at even hours.
This summer, the Museum of Finnish Architecture will focus on the architecture of the 1970s: the main exhibition of the year, titled Concrete Dreams – And Other Perspectives on 1970s Architecture, is open from May 17 to October 15, 2023 in The Museum of Finnish Architecture.
Participation
Book your place with this form: https://q.surveypal.com/Arkkitehtuurikavely-1970-luvun-Vuosaari
A total of 25 participants will be admitted to one themed guided tour. Places are filled in the order of booking. Please arrive in time before the start time of the tour – the tour starts at even hours. Please note that the booking is binding and personal: only one booking can be made per person per form. Successful submission of the form is an indication of a successful booking. Instructions for participation will be sent to participants by email about a day before the themed guided. If you have to cancel your participation, please contact: kaura.raudaskoski@mfa.fi.
Kategoriat
Tapahtuman tiedot
Järjestäjä:

Museum of Finnish Architecture

Osoite:

The starting point of the walk: Main entrance of Vuotalo
Mosaiikkitori 2
00980 Helsinki

Esteettömyys:

Tapahtumaan ei ole esteetöntä pääsyä pyörätuolilla.

Tapahtumassa on esteetön WC.

The starting point of the walk: Main entrance of Vuotalo, Mosaiikkitori 2, Helsinki.
Ending point of the walk: Merikorttikuja 6, Helsinki.

The tour takes place outside. The guide uses a microphone to make hearing easier.

The length of the route is approximately 2.1 km in one direction. The route ends at the last destination at Merikorttikuja 6, from where it is about a 1.8 kilometer walk back to the Vuosaari metro station.

The route of the walking tour is on a paved road. At road crossings, the edges of kerbs are sloped. There are a few gentle or moderately steep slopes along the route. There are no stairs on the route. There are no seats at the stops on the tour. You can bring your own portable chair if you wish.

The nearest public toilet is at the starting point of the walking tour in Vuotalo at street level. The Vuotalo also has an accessible toilet, and the entrance to the Vuotalo is accessible with an electric button. The accessible toilet is locked by default, and you can ask to open it at the information desk in the lobby or the cafe. The accessible toilet is non-gendered, otherwise the toilets are binary gendered.

Linkit: