Turntable 10 year anniversary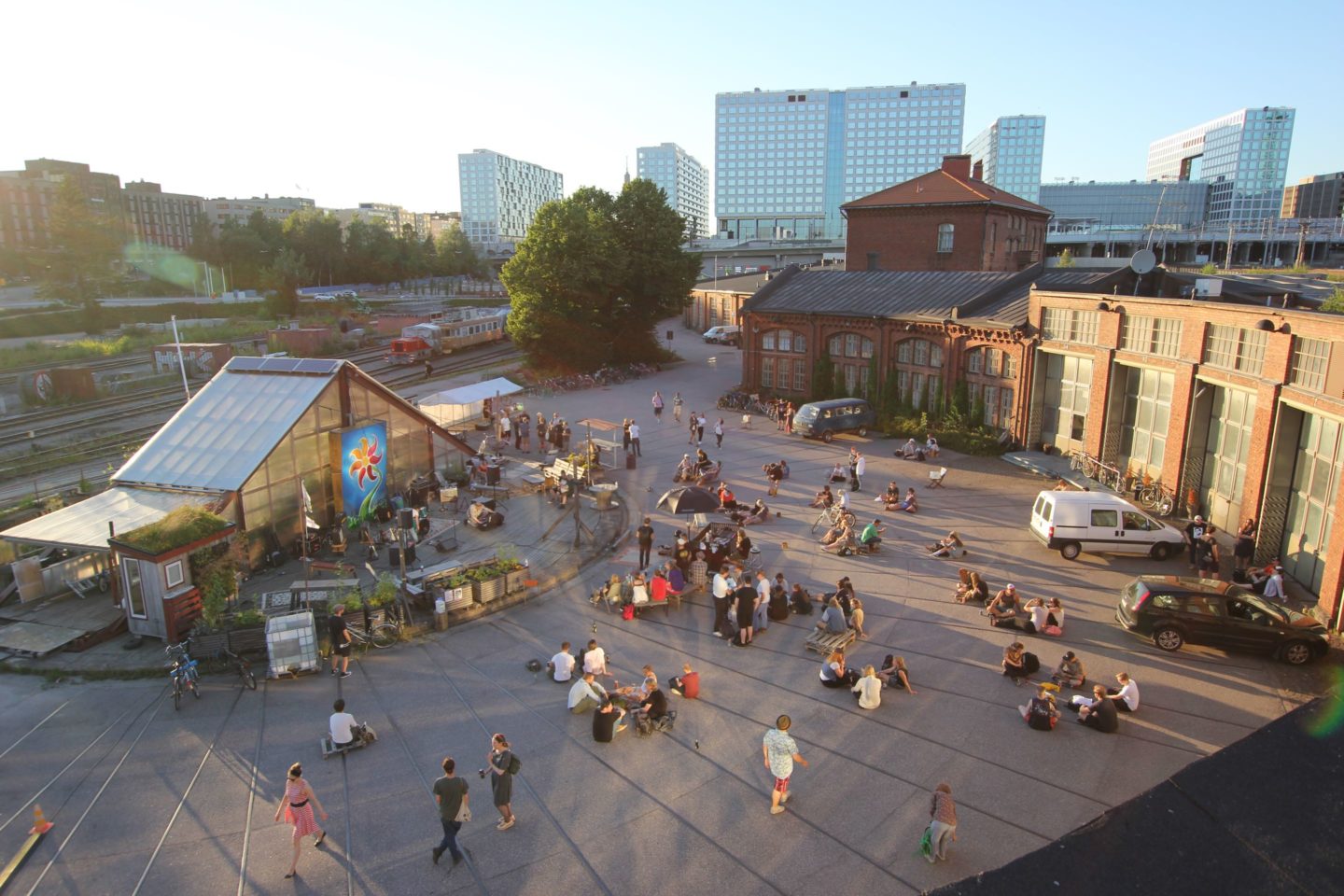 Event Introduction
The 10th anniversary of Pasila Turntable will ba celebrated in 2022!
The Turntable is an open citizen space and a greenhouse in the middle of Pasila which originated from a Helsinki Design Capital project. On Helsinki Day 12.6. we are celebrating the first decade of the Turntable by opening an urban garden showroom – an educational experience designed by Dodo ry on urban gardening and growing utility plants. There, anyone, regardless of age, can learn about permaculture, meadow flowers, carbon sequestration and the importance of pollinators. The showroom will be open 24/7 after Helsinki Day, making the area an interesting adventure destination any time of the day.
During the Helsinki-day, there will also be a panel discussion on the biodiversity of urban nature, workshops, live music. The waste food café serves delicacies made by Dodo volunteers.
Program:
14.30 Welcome words, waste food café opens
15.00 Opening seremony of the Turntable Urban Gardening showroom, tour (streamed)
16.00 Panel discussion: Urban citizens role in preventing nature loss and how to enrich biodiversity in urban areas (in Finnish, streamed)
17.00 Workshop: Establishing urban meadows and making seed bombs
18.00 Worksop: Garden meditation
19.00–22.00 A local artists performing: Giu One Man Band and Pelko
Categories
Design and Workshops, Food, Music, Nature and the Environment, Online Event, Open doors, Tours and Exhibitions
Event Information
Time:

Sun 12.6.2022 14:30–22:00

Address:

Kääntöpyötä / Turntable
Veturitallinkuja
00520 Helsinki

Accessibility:

The event is not accessible with a wheelchair.

The facilities are not accessible. There is a step about 20 cm high on the terrace of the turntable, where a strip can be arranged. There is a few thresholds of 5-10 cm high for access to the indoor toilets and the toilet cubicle itself is about 60 cm wide.

Event language:

Finnish, English

Links: