Swim for free at Kumpula outdoor swimming pool on Helsinki Day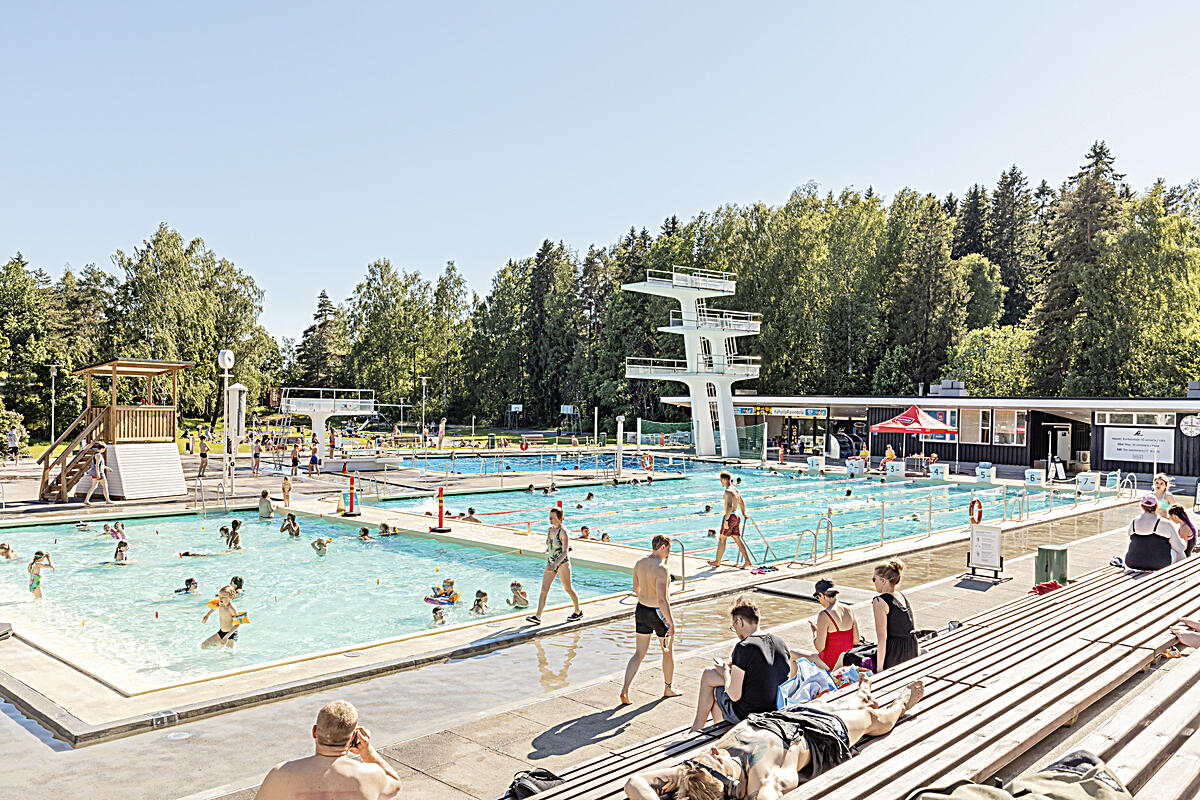 Event Introduction
It's always a good time to swim!
In honour of Helsinki Day, entrance to the Itäkeskus and Pirkkola swimming halls as well as the swimming stadium and Kumpula outdoor swimming pools is free for the entire day.
The swimming halls and outdoor swimming pools are sure-fire summer targets for all ages, so on Sunday 12 June, grab your swimming gear, head for the pool and enjoy yourself.
Categories
Children, Classics, Open doors, Tours and Exhibitions, Sports and Wellness
Event Information
Time:

Sun 12.6.2022 09:00–20:00

Organiser:

Helsingin kaupungin liikunytapalvelut

Address:

Kumpula outdoor swimming pool
Allastie 1
00560 Helsinki

Accessibility:

The event is accessible with a wheelchair.

Links: