Singa Open Air Karaoke goes Instagram LIVE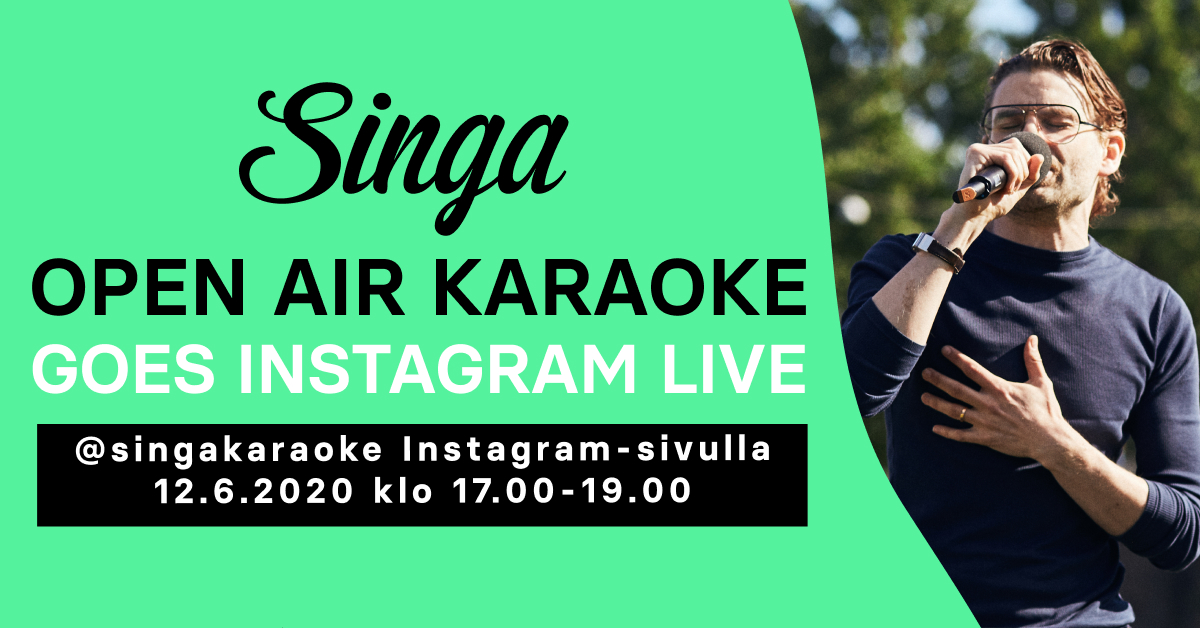 Event Introduction
Singa Open Air Karaoke is a karaoke event where anyone has the possibility to sing their heart out.
The family friendly singing event is arranged on Helsinki Day 12.6. at 17-19 on Singa karaoke Instagram page http://instagram.com/singakaraoke/
You can browse the music library of over 80 000 songs from Singa mobile app. If your song request can't be fulfilled in the event, you can keep on singing at home!
This epic singing event is organised by Finnish karaoke app Singa with the support from Philips TV.
You can try Singa for free at www.singa.com and look for the perfect Smart TV for karaoke from www.philips.fi.
Categories
Event Information
Event language:

Finnish, Swedish, English

Links: