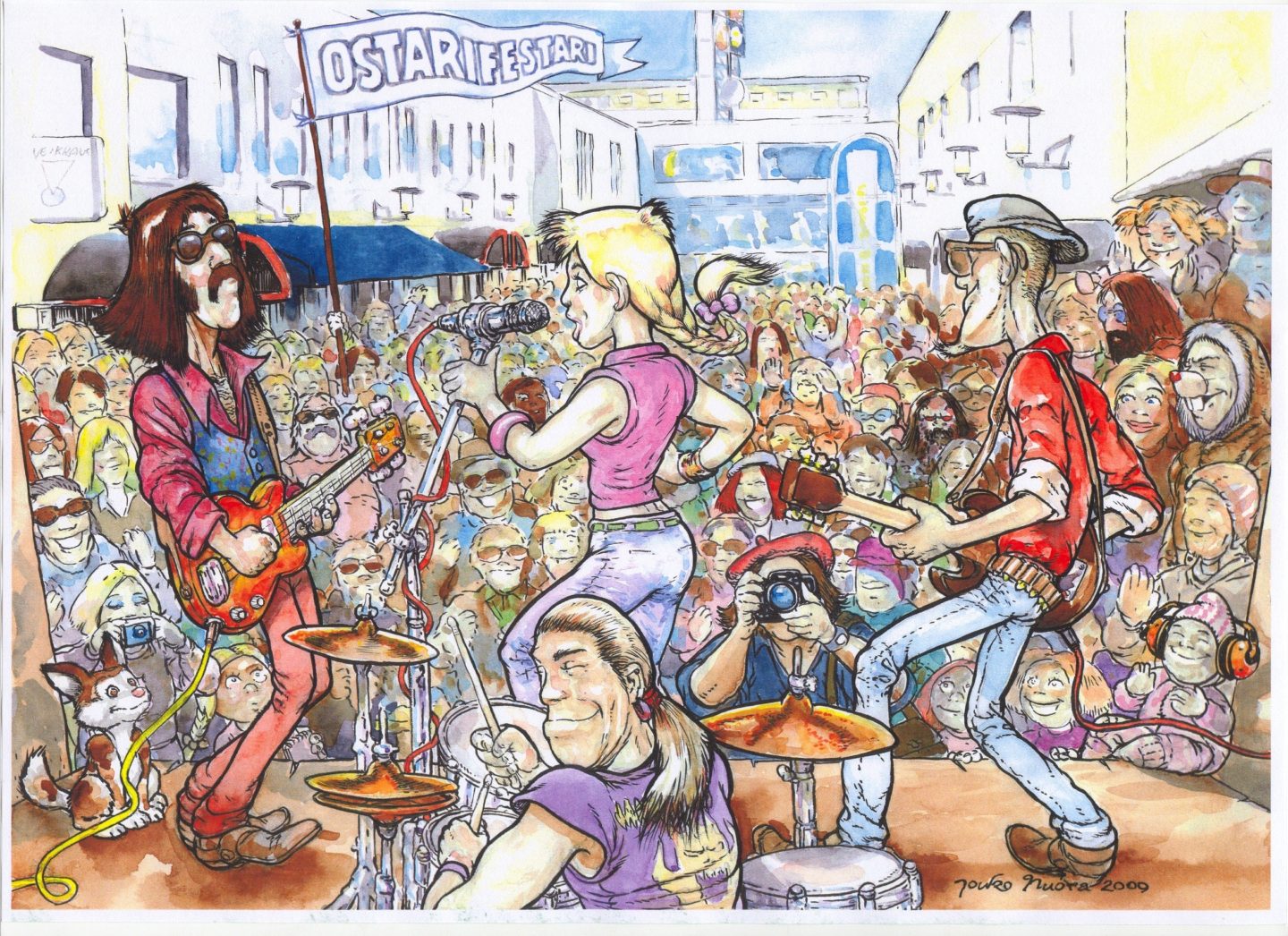 Event Introduction
OstariFestari, a shopping centre festival, is a Helsinki Day classic: a free art and music event for the whole family.
Kontula-aukio square:
09:00 Maria Baric Company: community art event for children and families
12:00 KAS! Kontula Art School: making street art with students and the public
15:00–17:00 The opening of the Smart city POP-UP space: music, juice and sampling of 3 Friends' ice cream
Luuppi Youth Activity Centre in Kontula:
15:00 Stadin Juhlaorkesteri
16:30 Kati & Asko, Kati Salo and Asko Keränen (22-Pistepirkko)
18:00 Emola-Hatsina String Band, Esa Kuloniemi and Antero Mentu: transcendental soundscapes and music that embrace new dimensions
19:00 Honey B. Family, family trio Esa Kuloniemi, Aija Puurtinen and Moses Kuloniemi
20:00 SweetHard: melodic music from the '60s and '70s
We reserve the right to make changes to the programme.
Categories
Event Information
Organiser:

Kontukeskus ry

Address:

Kontula-aukio square / Luuppi Youth Activity Centre in Kontula
Ostostie 4
00940 Helsinki

Accessibility:

The event is accessible with a wheelchair.

The event has an accessible toilet.

Event language:

Finnish, Swedish, English