MOFITA Jamit: Mozambique, Finland and Tanzania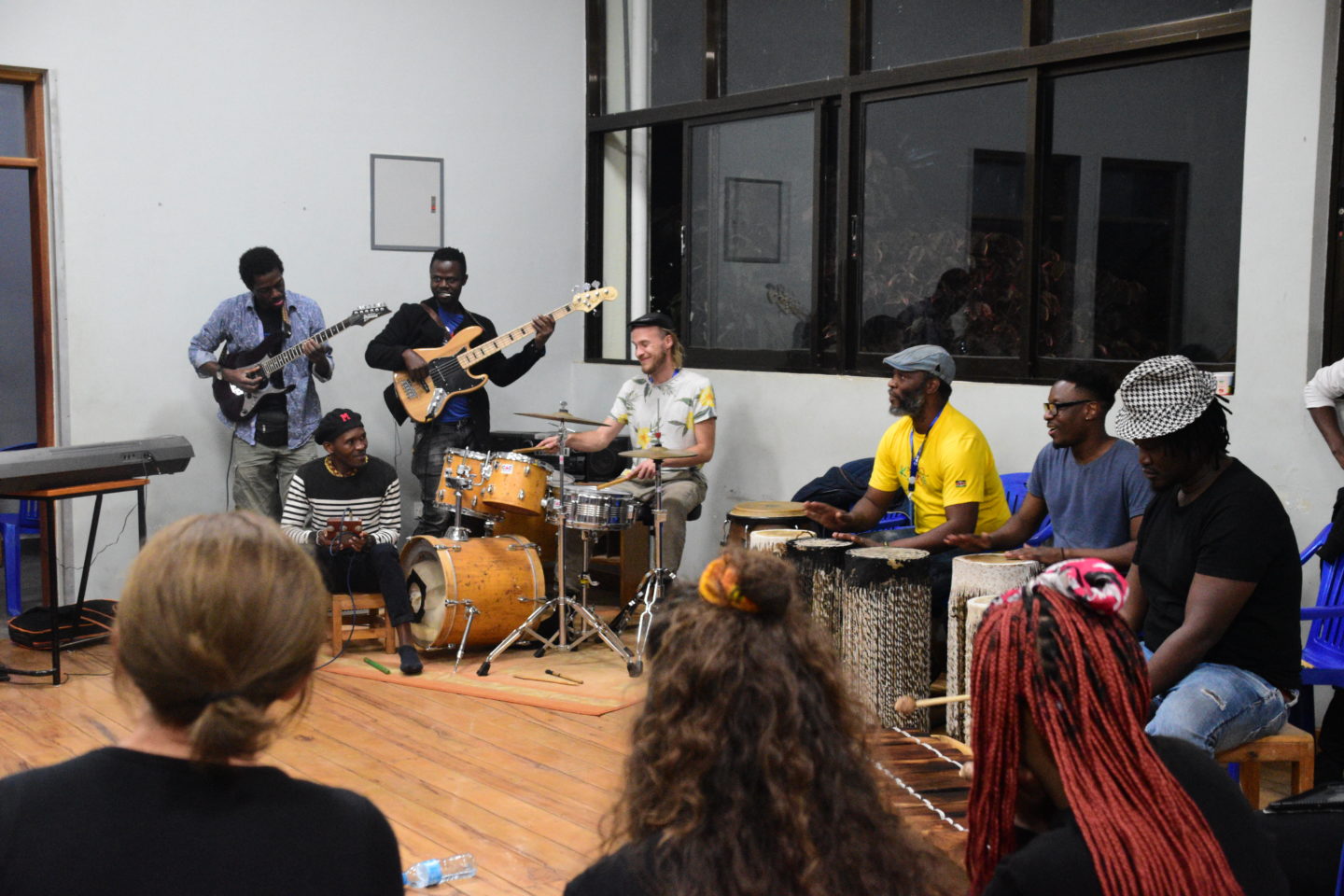 Event Introduction
The concert is part of the University of the Arts Helsinki's EDUCase project, in which teachers and students from Tanzania, Mozambique and Finland get to know each other through the medium of art. A junction, cross-cultural interfaces and connections meet in this unique international project. Art students from Tanzania and Mozambique will arrive in Finland in June 2023 to work with the students of the University of the Arts Helsinki in the EDUCase project. This concert will present the fruit of this cooperation.
MOFITA Jamit will feature Afrobeat music that combines Eastern and Southern African musical styles with funk, jazz and soul. The ensemble combines rhythms, percussion and dance. Duration 1 hour.
Performers:
Mahuaie Gerlado (Cheny), timbira (balaphone kind)
Teemu Mustonen, drums
Asha Ndimbwa, vocals
Israel Mockray, vocals
Diane Hingi, vocals
Categories
Event Information
Address:

Musiikkitalon terassi
Mannerheimintie 13
00100 Helsinki

Accessibility:

The event is accessible with a wheelchair.

The event has an accessible toilet.