Lapinlahden Lähde's Helsinki Day garden party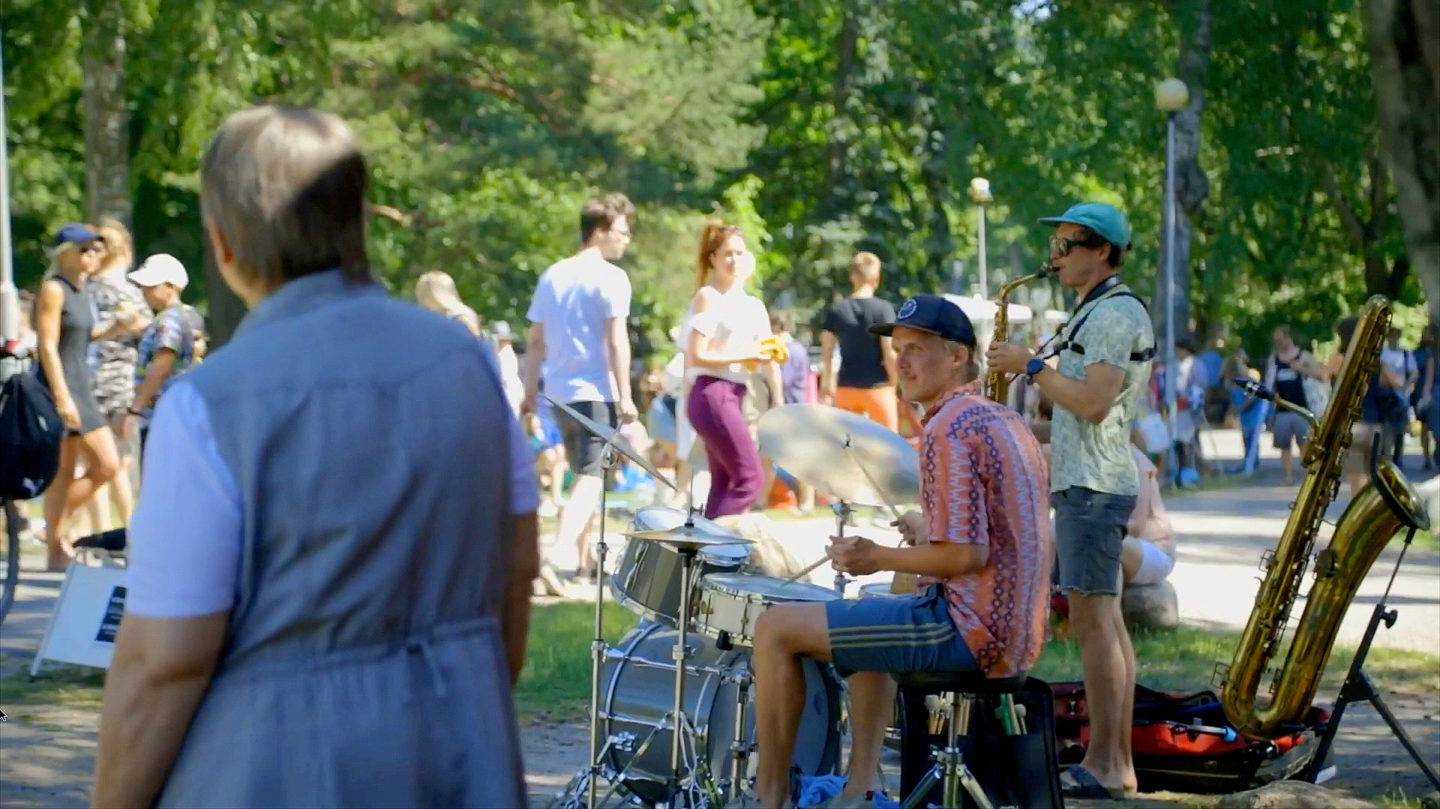 Event Introduction
We welcome all residents of Helsinki and other visitors to a pre-Helsinki Day garden party in the old Lapinlahti hospital area. The park is filled with street theatre and music performances, a flea market and a story-telling cafe. The restaurants and cafes are open until late. Art exhibitions open during Kahvila Lähde's opening hours.
Programme:
11 a.m. Mieleni minun tekevi – Kalevala street theatre performance
11 a.m.–4 p.m. Flea market
Noon Sibiry Konate & Gudi – music performance and dance workshop
Lapinlahti Sings – Summer of Peace 2022 is a casual park event organised by Kulttuuritoimi ry every summer for performers and friends of music on the Omenapuutalo stage.
13.00 Vaatturi
13.45 Juuret
14.45 Sige
15.30 Anton Haring
16.30 Oranssinkeltainen
17.15 Helsinki Panic
5:30 p.m.–6:30 p.m. Cheick Cissokho and friends concert (front yard of main building)
6:30 p.m.–8 p.m. Story Sharing Café MIITTI story workshop + DJ Magic Sam The garden party culminates with a participatory story workshop in the front yard.
The event ends with an alcohol and drug-free party with the music of DJ Magic Sam.
Categories
Children, Dance, Theatre and Cinema, Design and Workshops, Music, Nature and the Environment, Sports and Wellness
Event Information
Time:

Sat 11.6.2022 11:00–22:00

Organiser:

Pro Lapinlahti mielenterveysseura ry

Address:

Lapinlahden Lähde
Lapinlahdenpolku 2
00180 Helsinki

Accessibility:

The event is accessible with a wheelchair.

Links: