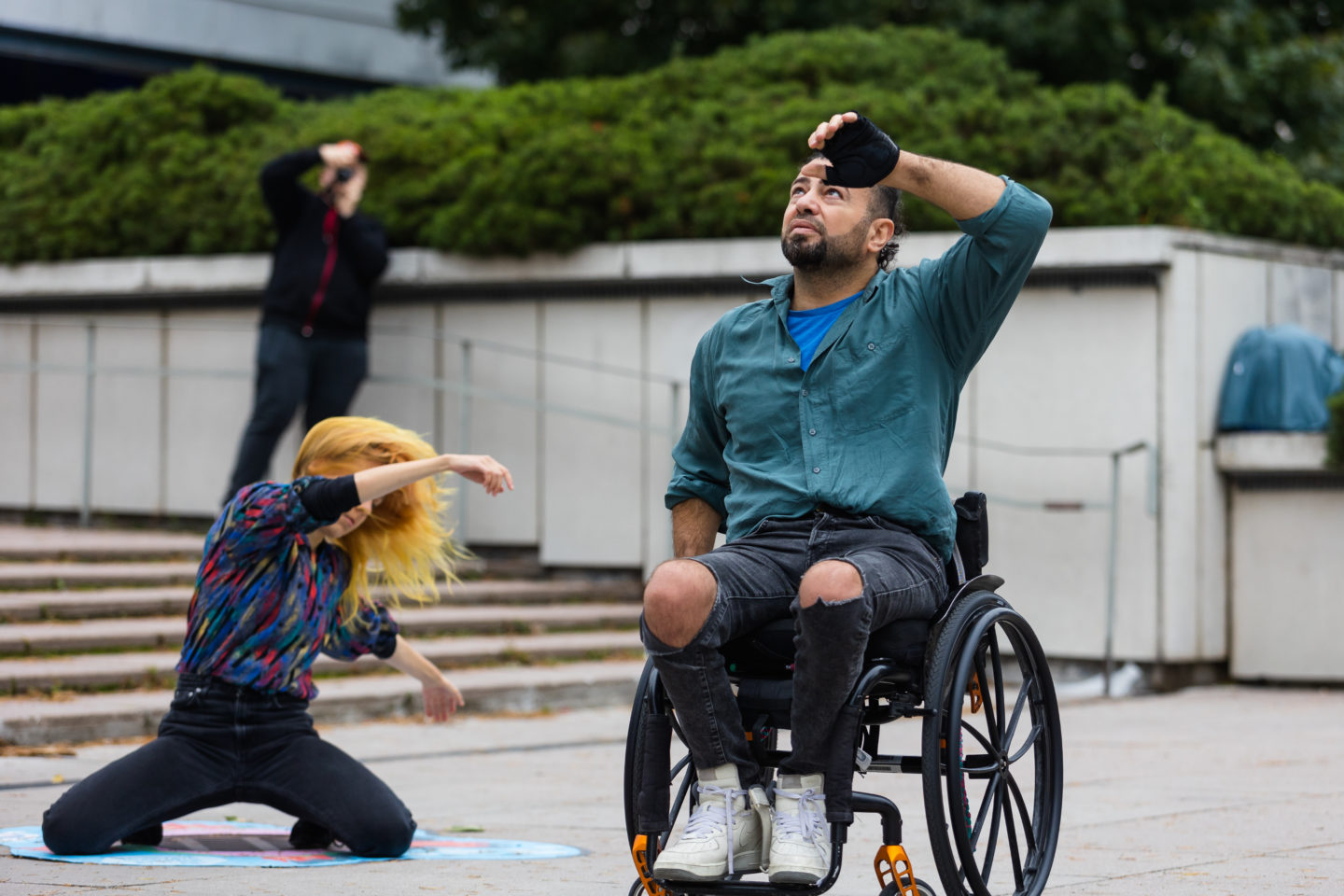 Event Introduction
A performance in the urban seaside setting of central Helsinki, KATRAS by Kaaos Company is a dance of four people encountering each other and their environment through movement, a score, spontaneity and listening. Welcome to pass by pr stay the whole 20 minutes to witness the movement all around.
Performers : Siiri Tiilikka, Jonna Lehto, Kadar Khristan, Georgie Goater
Music: Riku-Pekka Kellokoski
Kaaos Company is a professional inclusive dance company based in Helsinki since 2010, founded by Sally Davison with Gunilla Sjävall. The company's work is project-based and traverses the dance field working with different choreographers, dancers and perfomers and is presented in theatres, online, and alternative spaces nationally and internationally. We believe inclusive dance performance is a powerful way to practice and present the values of difference and diversity to society.
Categories
Event Information
Time:

Sat 11.6.2022 14:00–14:20

Address:

Kompassipuisto Oy
Ehrenströmintie 1
00140 Helsinki

Accessibility:

The event is accessible with a wheelchair.

The dance performance can be viewed from the accessible grounds of the Oodi Library square.

Event language:

Finnish, English

Links: