Käpylä 100 – Driver of Tram 1, huh!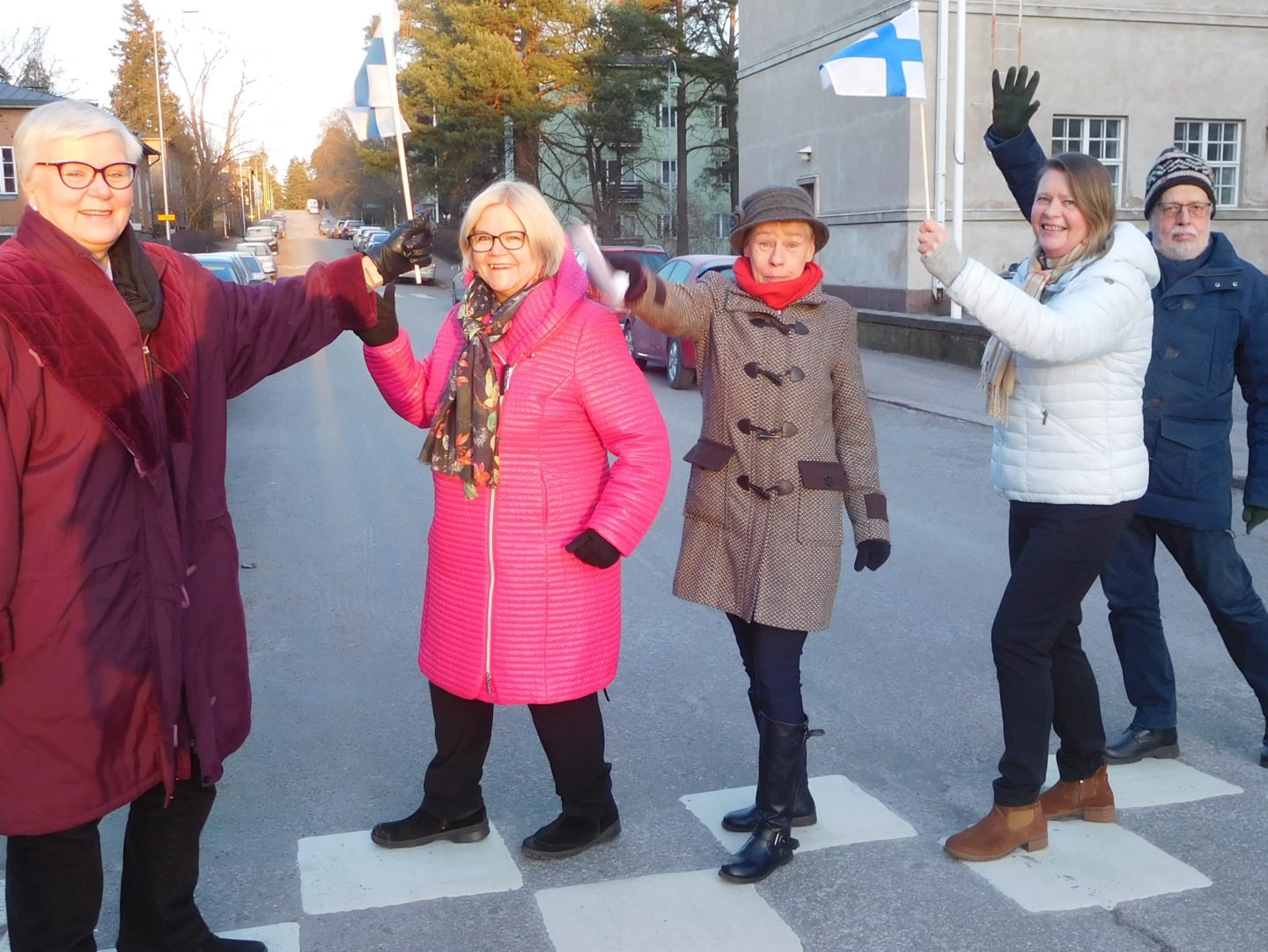 Event Introduction
"Driver of Tram 1, huh!" is an energetic and lively performance that tells the story of Käpylä, which turns 100 this year. The performance consists of poems by poets with a background in Käpylä, as well as dialogues and songs about the history of Käpylä. You will be able to hear stories about the construction of Puu-Käpylä, the Olympic Village, the war years, the rise of Kisakylä and the period when wooden houses were threatened with demolition.
Members of the Käpylä 100 Poetry Collective include Tarja Laiho, Leena Ronkainen, Mervi Mölsä, Marja Hakola and Heikki Laitinen. The performance is directed by actress and reciter Ella Pyhältö.
Categories
Event Information
Organizer:

Käpylä 100 Runoryhmä

Links: