Instruction into the equipment of the Myllypuro outdoor gym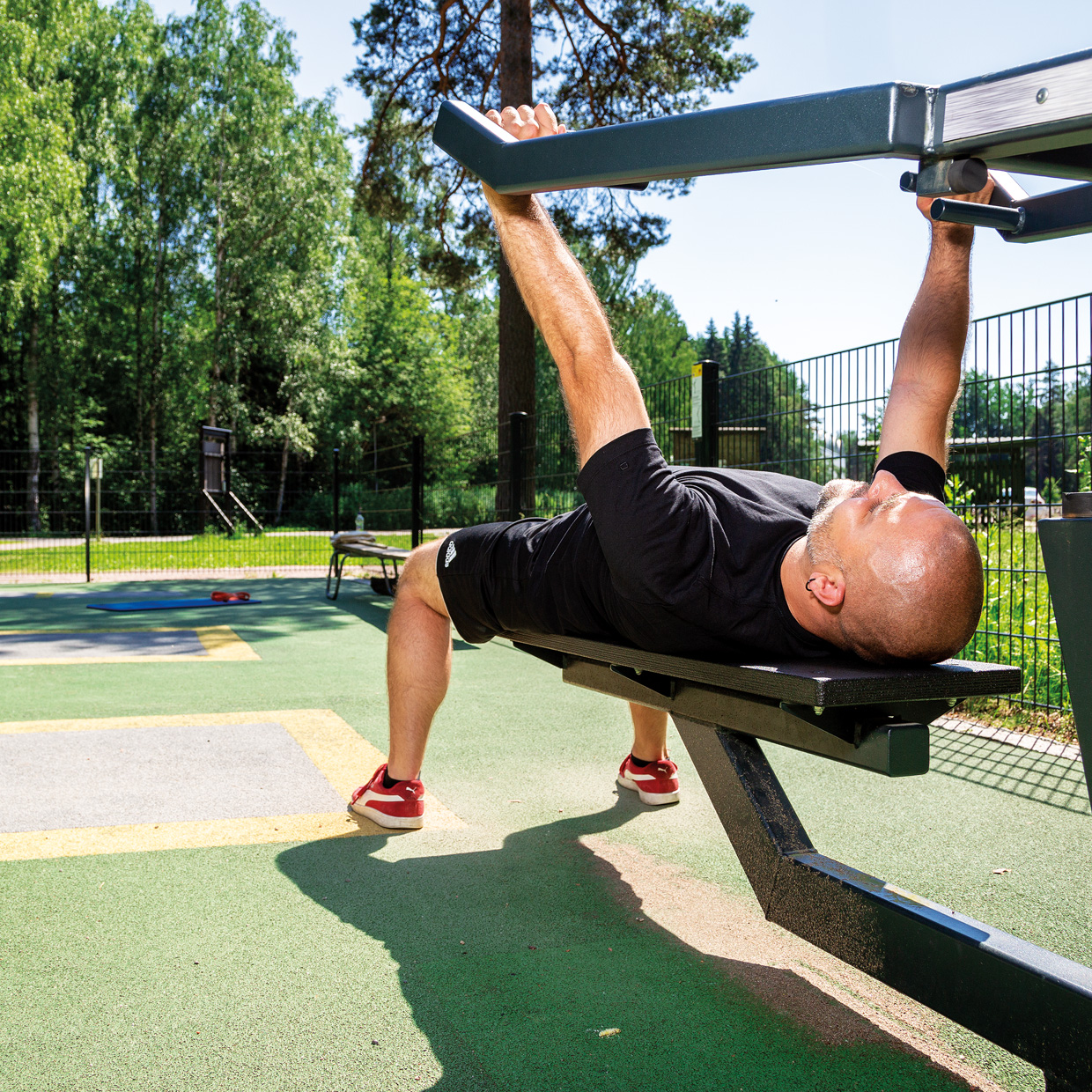 Event Introduction
The equipment and devices of Helsinki's outdoor gyms are available for free to the people of Helsinki throughout the year. On Helsinki Day, a physical education instructor will be present to provide guidance into the use of the equipment for four hours.
The resistance of the devices can be adjusted with a weight stack, which makes outdoor gyms suitable for users of varying fitness levels. The maximum weight in the devices is up to 100 kilos.
Come train on Helsinki Day and enjoy the good feeling you get from exercise!
Categories
Event Information
Time:

Sun 12.6.2022 10:00–14:00

Organiser:

Helsingin kaupungin liikuntapalvelut

Address:

Myllypuro sports park
Pikajuoksijankuja 3
00920 Helsinki

Accessibility:

The event is accessible with a wheelchair.

Links: