Helsinki Day for the whole family on Maunula House's Summer Square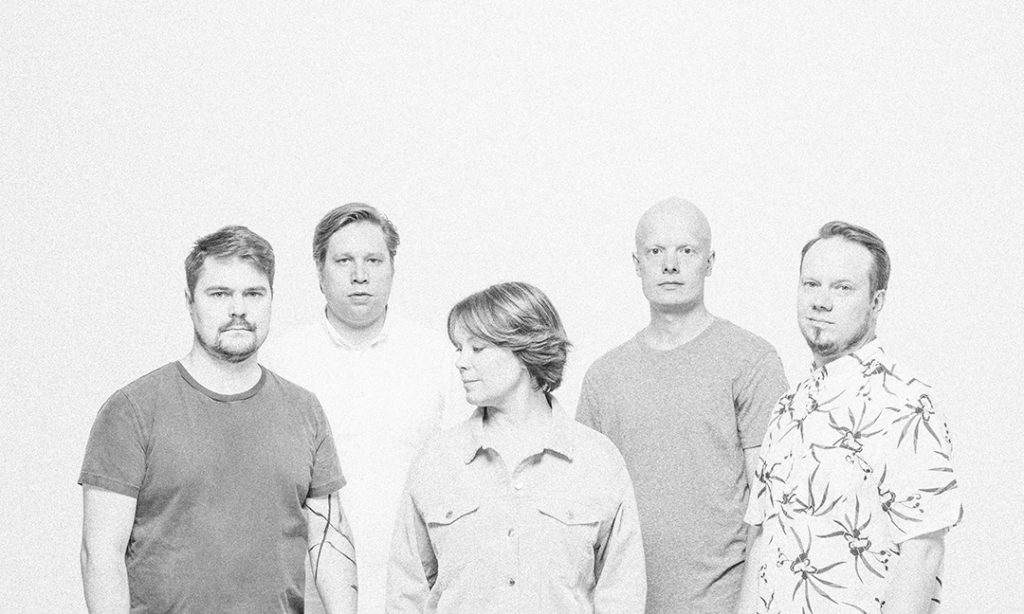 Event Introduction
Helsinki Day for the whole family on Maunula House's Summer Square includes musical theatre and street art for children as well as discussion about grassroots democracy for local residents and people interested in the activities of Maunula House. The day ends with a concert by Emma Salokoski & Ilmiliekki Quartet.

Hinni the mouse calls her friends and tries to find someone to play with. No one has time to play! She is going to have a boring day… or is she?

The wonderful day starts with Tuuli Paasolainen's interactive musical theatre performance with very few words presenting Hinni the mouse's very own day and how to come up with ideas of having fun even without a friend around. Get a move on and anything can happen! The audience can participate in the performance together with the curious and enthusiastic Hinni the mouse. The performance contains Finnish and English, but it is easy to follow and understand even without knowledge of either language.

After all kinds of fun, including face painting, the children's programme ends with a concert by the popular Mimmit duo at 1 p.m. The organic sound of this veritable phenomenon is a balm for older ears as well.

Mimmit hands over the stage to a panel discussion on grassroots democracy and the history of Maunula House. Helsinki Day ends with a jazz concert by the legendary Emma Salokoski & Ilmiliekki Quartet.
Schedule:
11 a.m. Hinni the mouse's very own day
Noon–2 p.m. Guided sidewalk chalk workshop
1 p.m. Mimmit duo
2 p.m. Panel discussion: Maunula House and grassroots democracy
4 p.m. Emma Salokoski & Ilmiliekki Quartet

Startup Refugees is joining the Helsinki Day festivities as well at Maunula House with a pop up market! List of vendors here.
About the performers:

TUULI PAASOLAINEN
Tuuli is an early childhood educator with a degree from the Sibelius Academy, a performer, music play school teacher, flautist and mother of three. The aim of all her work is to support and encourage the participation of children and to increase their confidence. Read more

MIMMIT Duo
Mimmit is a wonderfully-funny children's music group consisting of two sisters, who have delighted families for over ten years on record and in TV series, animations, concerts and books. Mimmit bursts with song, dance and talk and is sure to put the listeners in a good mood. The duo's stage energy will get both children and adults moving. Read more

EMMA SALOKOSKI & ILMILIEKKI QUARTET
Founded in 2002, Ilmiliekki Quartet is a band consisting of trumpetist Verneri Pohjola, pianist Tuomo Prättälä, bassist Antti Lötjönen and percussionist Olavi Louhivuori that achieved international fame early on by winning the Young Nordic Jazz Comets competition. This Helsinki Day concert features the band as a trio composed of Prättälä, Lötjönen and Louhivuori performing with soloist Emma Salokoski. Read more
Categories
Event Information
Time:

Sun 12.6.2022 11:00–17:00

Organiser:

Helsingin kaupunki / Maunula-talo

Address:

Maunula House's Summer Square
Metsäpurontie 4
00630 Helsinki

Accessibility:

The event is accessible with a wheelchair.

The event takes place on the square in front of Maunula House, accessible by the footpaths. An accessible entrance to Maunula House is next to the event area. Maunula House has wheelchair-accessible toilets.

Links: