Helsinki Day at Annantalo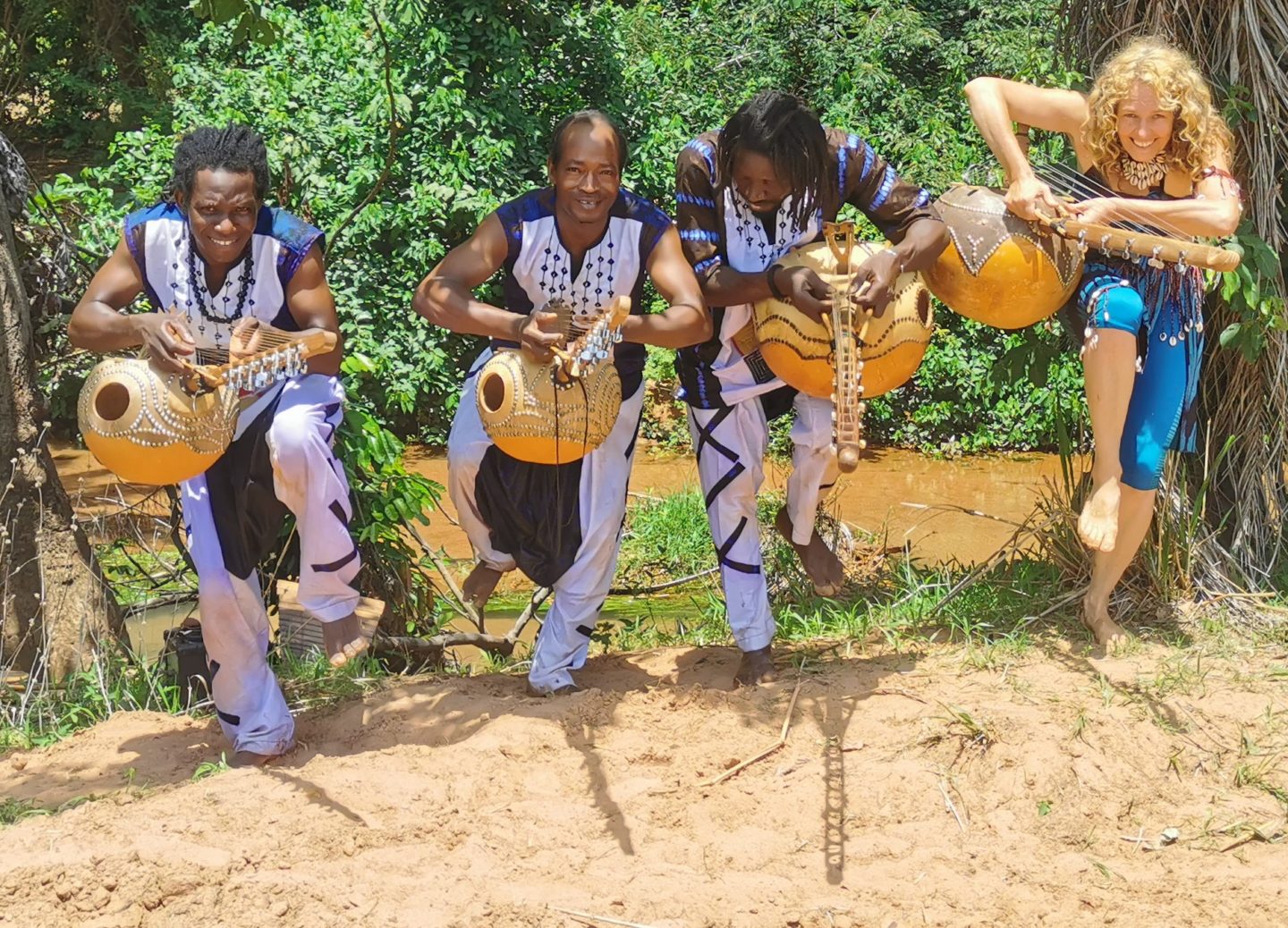 Event Introduction
At 12.00 ja 13.30
Delado
Rhythm, movement and stories from West Africa – a concert for the whole family by the Delado group in Annantalo's yard.
At 15.00
Auraco: HELMIME
Dance and mime theatre Auraco's HELMIME performance, consisting of comic mime pieces, takes to the Annatalo A stage. The mime pieces depict everyday joy, moments of happiness and blunders – sometimes things do get tangled up. The mime performances do not forget imaginary worlds. The performance features, for example, Auts! where everything goes absolutely wrong, 2020, which looks at strange thought patterns during the pandemic and That darn cat!, in which a friendly feline makes a mess at the breakfast table.
Mime is a wordless, versatile art form on a new rise, with performers creating stories and things, objects and moods using movement and gestures. HELMIME breaks stereotypes and showcases the versatility, styles and techniques of mime.

Duration: ca. 35 min + audience discussion 10 min.
Language: wordless
Suitable for all ages
Performers: Eliška Kasprzyk, Tomaš Kasprzyk, Kati Lehtola

More information about accessibility
Categories
Children, Dance, Theatre and Cinema, Music, Sports and Wellness
Event Information
Time:

Sun 12.6.2022 11:00–17:00

Organiser:

Annantalo ja Siivet ry

Address:

Annantalo A Stage
Kansakoulukuja 2
00100 Helsinki

Accessibility:

The event is accessible with a wheelchair.

Event language:

Finnish, English

Links: