Get to know the city – free Russian-language walking tours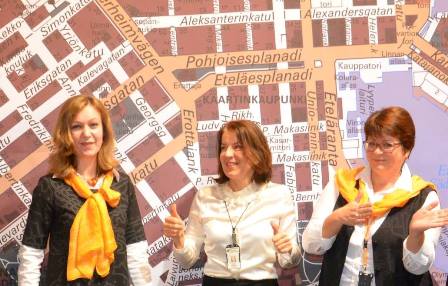 Event Introduction
Are you already a long-time resident of Helsinki? Or have you just arrived? Either way, you are welcome to join the walking tour!
We will take a look at the history of the city, see something new and something old, experience local life and understand one another a little better.
The walking tour starts at the gate of the Ateneum Art Museum and lasts about two hours. The tours are realised under the guidance of authorised Helsinki guides.
We welcome all ages from 7 to 97!
Categories
Event Information
Time:

Sun 12.6.2022 10:00–12:00

Sun 12.6.2022 12:30–14:30

Organiser:

Helsingin oppaat Inna Jänis, Vlada Niemi,Stella Koski,Tatjana Heikkinen

Address:

The guided Russian-language walking tours start in front of the Ateneum Art Museum.
Kaivokatu 2
00100 Helsinki

Accessibility:

The event is accessible with a wheelchair.

Links: