Free admission and tours in Cable Factory museums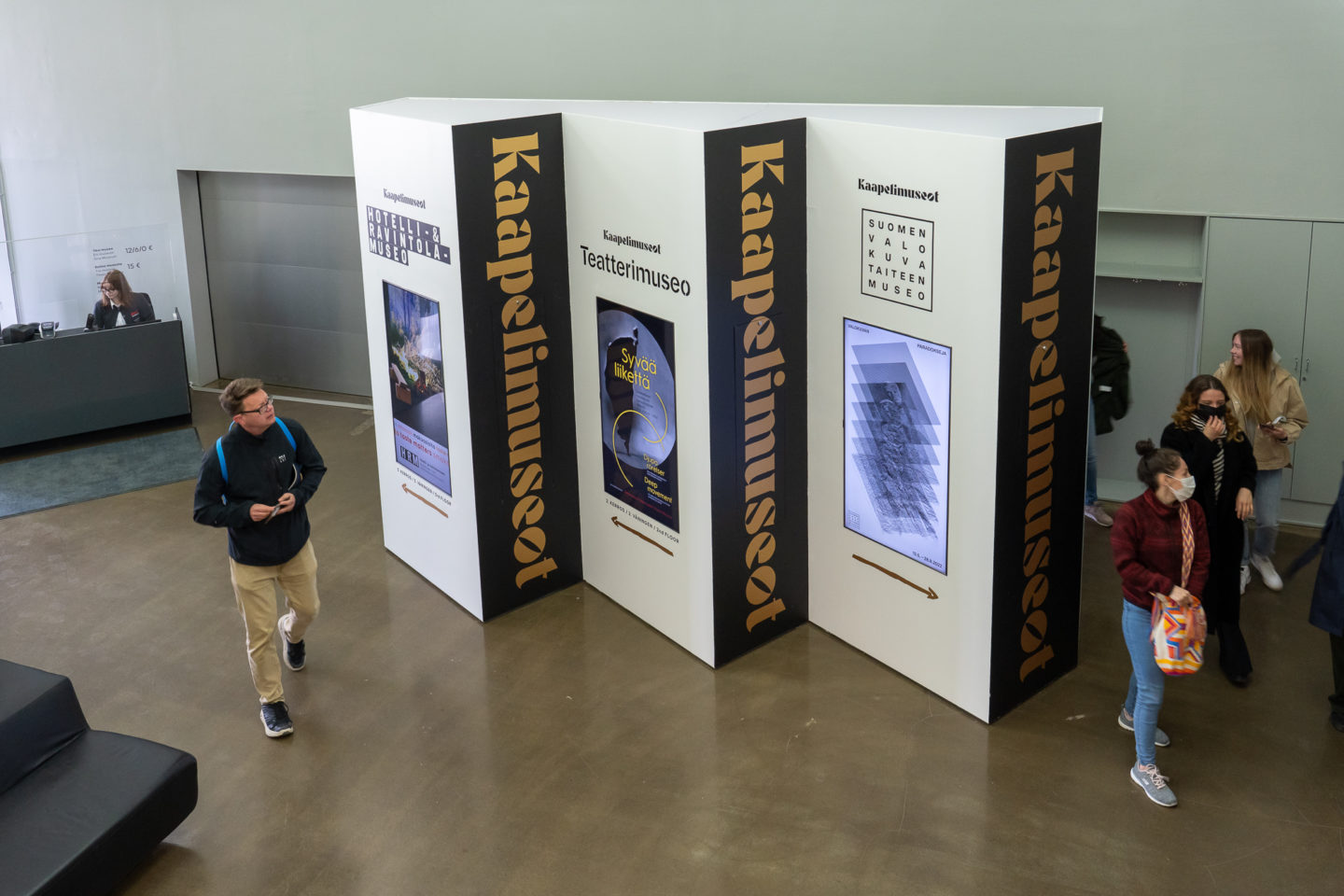 Event Introduction
In honour of Helsinki's birthday, there is free admission to the Cable Factory museums (Hotel and Restaurant Museum, Theatre Museum and the Finnish Museum of Photography) on Sunday 12 June 11 a.m.–6 p.m.
Hotel and Restaurant Museum's Taste Matters exhibition gives different perspectives on food and drink culture. The Tuesday Dinner with Drinks exhibition uses colourful food images to take you on a culinary journey to the 1970s.
The guided tours at noon and 2 p.m. look at restaurants and hotels in Helsinki. Do you know the oldest restaurants in Helsinki still in operation? Or what a luxury room looked like in the brand new Hotel Vaakuna during the Helsinki Olympic Games? Or where the first Chinese restaurant in Finland was? The duration of the tour is about 30 min. The maximum group size is 20 participants (places filled in order of arrival).
Theatre Museum's summer exhibitions invite you to look at theatre and dance. The Audience was Furious from Excitement celebrates 150 years of The Finnish National Theatre. Deep Movement takes you through the international history of Finnish contemporary dance. Arkadia Theatre allows you to travel to the history of theatre and then step out of the dressing room onto the stage to star in your own, unique performance.

The Theatre Museum programme also includes an independent theatre tour for kids to do at their own pace. The questions are found on a map and the answers in the exhibitions! The theatre tour guides children into the exhibitions and directs them to test their skills at various locations. The staff will provide you with the map.

The Finnish Museum of Photography's guided tour from 1 p.m. to 2 p.m. looks at the exhibitions Agnès Varda – My First Life and Paradoxes of Photography. The first presents a visionary photographer with a sense of humour, whose photographs foresaw her long career as a film maker. Paradoxes of Photography invites viewers to reflect on the expectations and concepts related to photography. The exhibition is a selection of research-based projects that challenge the idea of "the photographic". You do not need to sign up for the guided tour.
Categories
Children, Dance, Theatre and Cinema, Food, Open doors, Tours and Exhibitions
Event Information
Time:

Sun 12.6.2022 11:00–18:00

Address:

Cable Factory
Kaapeliaukio 3
00180 Helsinki

Accessibility:

The event is accessible with a wheelchair.

Event language:

Finnish, Swedish, English