Dinner Under the Helsinki Sky – Virtually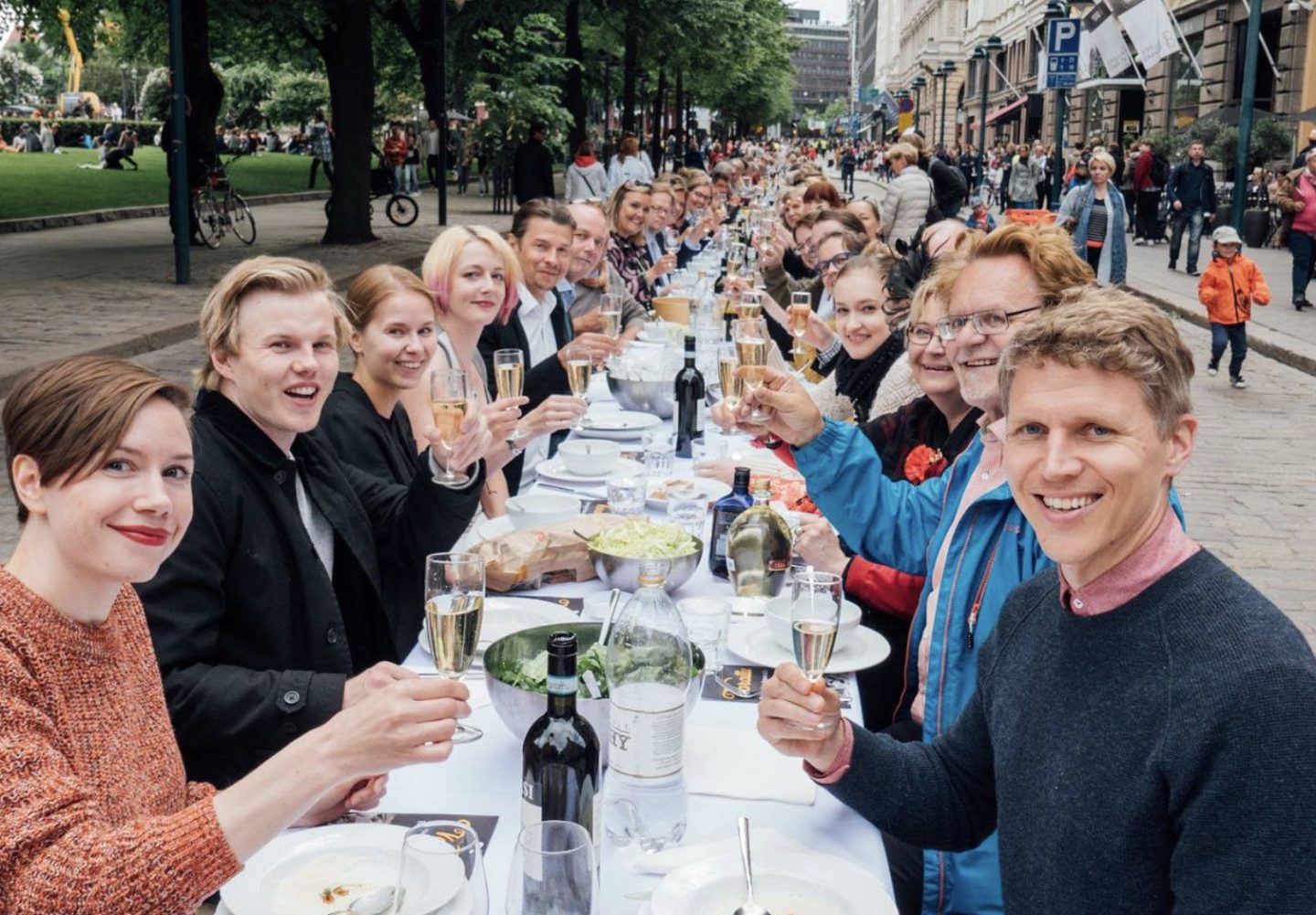 Event Introduction
The traditional Dinner Under the Helsinki Sky event along the Esplanade will take place this year virtually.
Come and enjoy our wonderful city with a virtual dinner together on Helsinki Day, 12 June 2020, starting at 7pm.
Since we cannot set a table along the Esplanade this year, we will celebrate Helsinki's birthday by enjoying dinner with our loved ones – in our homes, gardens, local parks, even on our sidewalks… THROUGHOUT HELSINKI, IN SMALL GROUPS and safely, yet still TOGETHER.
So gather your own party, decide where you want to have dinner, design a menu and set a table with a white tablecloth, then we can all eat together under the Helsinki sky!
HOW THE VIRTUAL DINNER WILL WORK
Every dinner party that registers for the event will get remote access to two other dinner parties, so if you get table number 27, for example, you will get remote access to tables 26 and 28. In addition, throughout the evening we can gather at Virtual Esplanade to enjoy toasts, music and other entertainment.
REGISTER FOR THE EVENT
You can reserve a table starting from 9pm on Sunday 31 May from the event website. This time there is no limit to the length or number of the tables, so your party can have anywhere between 1 and 12 guests. Up to 300 tables will be available to start with, and you can even take part if you happen to be living abroad!
Categories