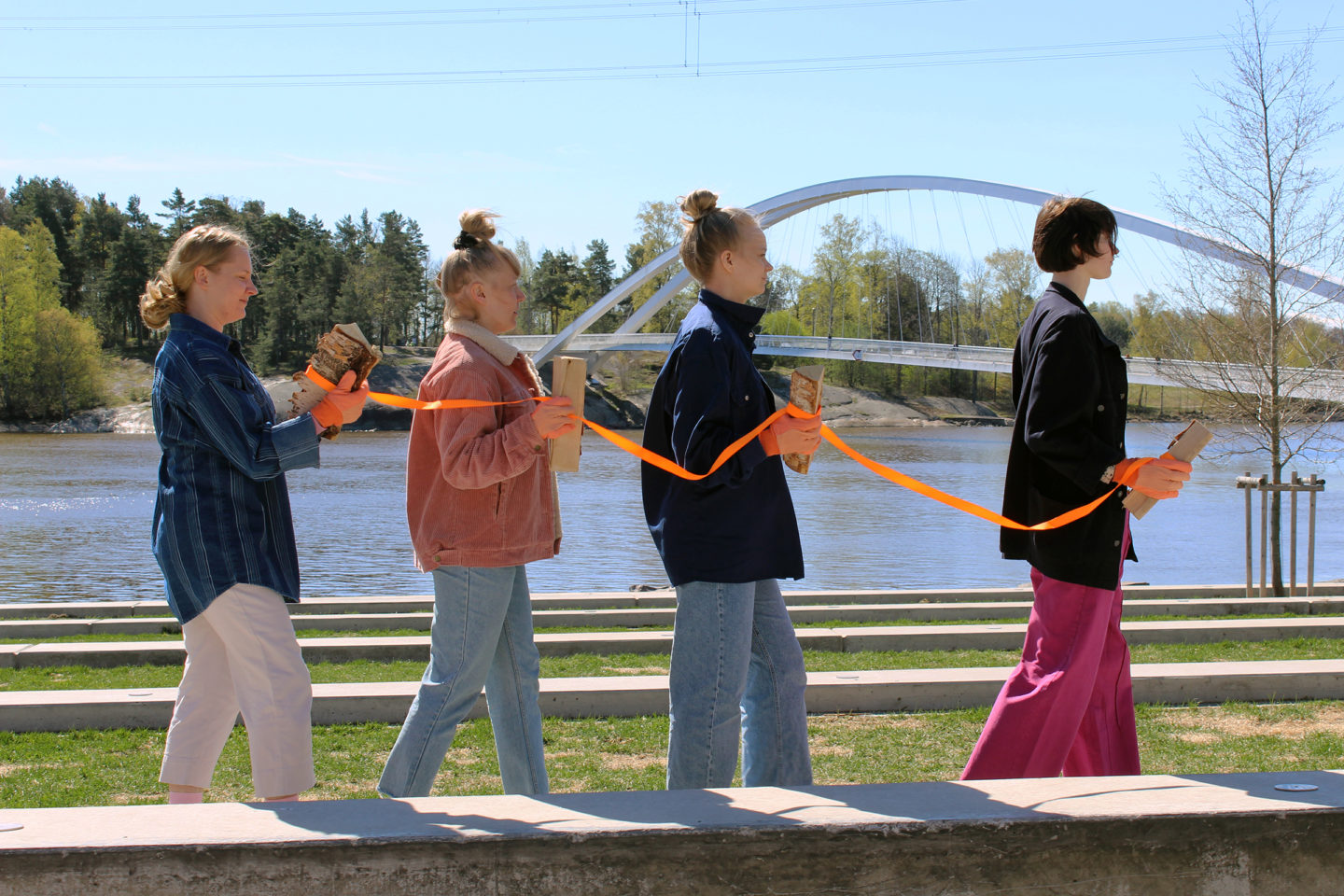 Event Introduction
Across is a performance parade that goes across urban space. A group of performers travels together across Helsinki by metro and on foot.
The audience can follow the performance for any length of time. Please wear weather-appropriate clothing.
The performance begins in Vuosaari in front of shopping centre Columbus, across the metro station, and ends at Lauttasaari metro station.
Categories
Event Information
Time:

Sat 11.6.2022 17:00–21:00

Organiser:

Elsa Heikkilä ja Laura Lehtinen

Address:

The performance begins in Vuosaari in front of shopping centre Columbus, across the metro station, and ends at Lauttasaari metro station.
Vuotie 45
00980 Helsinki

Accessibility:

The event is not accessible with a wheelchair.

Event language:

Undefined

Links: