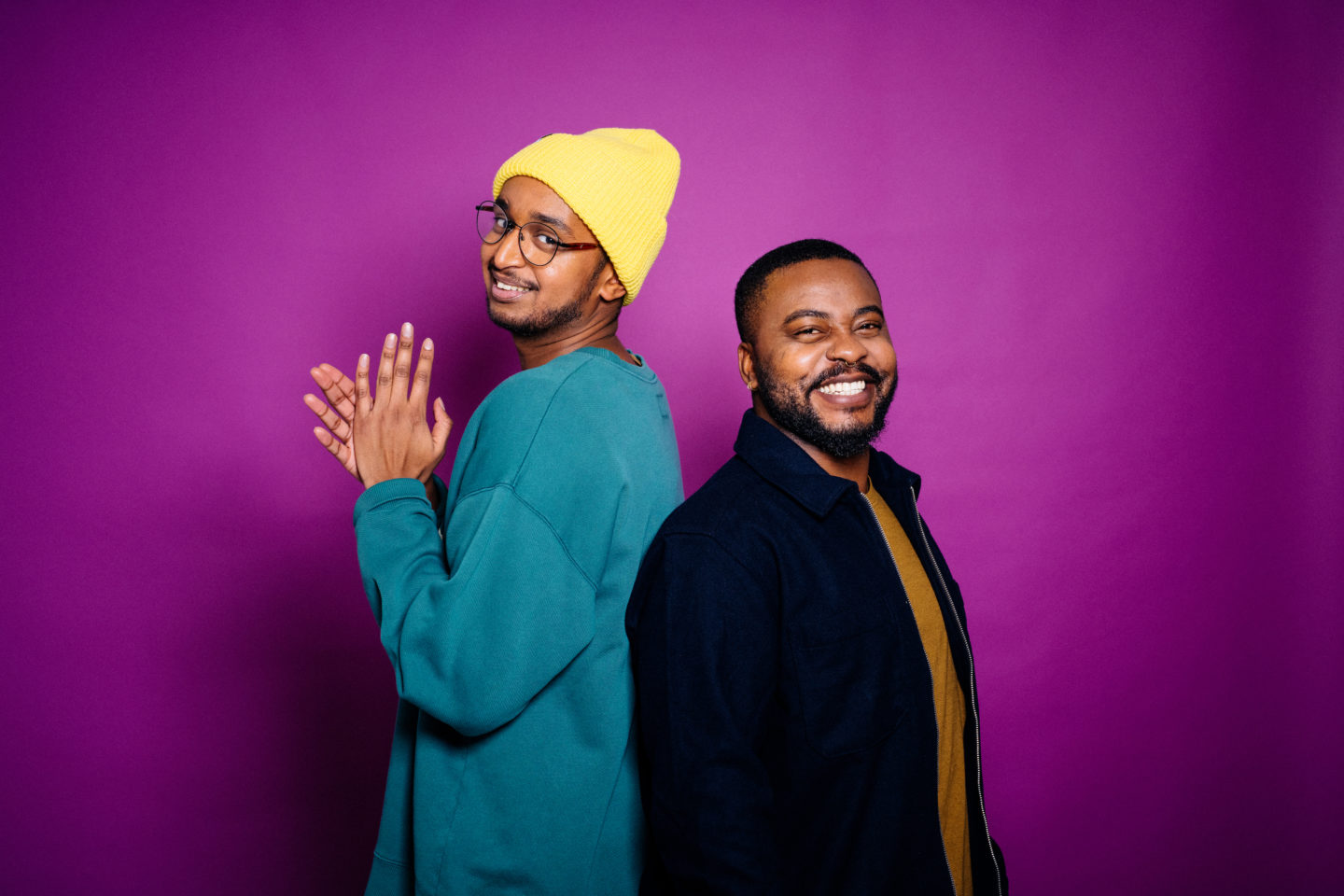 On Helsinki Day, the summer atmosphere may be right near your home when gigs in city districts take over the yards of cultural centres to the east and the north of the inner city. The gigs are open to everyone. At Vuotalo, Helsinki's easternmost cultural centre, hugely popular artists Seksikäs-Suklaa and Dosdela will take to the stage.
Jazz, rock, rap, rautalanka (instrumental rock) and children's music will resonate in city districts on Helsinki Day. Artist and social media personality Seksikäs-Suklaa, aka Luyeye "Viki" Konssi, and his friend Dosdela will perform at Vuotalo. The friends' videos are shared with tens of thousands of their followers and tell about relationships, immigrants, Finnishness and everyday things.
"It'll be our basic gig! We always perform in our own style and in a great mood. It's cool to be able to do live gigs again, it's really important," Konssi enthuses.
Helsinki Day mobilises large numbers of people out of curiosity. Not only the duo's fans but also an entirely new audience can be expected at Vuotalo. "We expect people who don't yet know us to show up. It's cool to get a new audience. I think that the fun we have ourselves infects others," Konssi says.
Konssi is known not just as an artist, but also as a presenter, social media personality and charismatic and amazingly fun performer. "I've done tourism industry studies, after which I was encouraged to apply for drama school but I went on to study screenwriting. I'm interested in doing it all myself." Besides music and parody videos, he's done commercials and a TV series to boot.
He no longer even considers drama studies: "Performing and doing things in front of a camera have brought confidence to performances. I already know what to do in front of a camera."
Eastern Helsinki is the landscape of active, socially talented Konssi's soul. I've lived in many places in the east of the city including Vuosaari and Roihuvuori, now I've settled down in Sörnäinen. Kurvi is cool, my kinda place! From there, it's also easy to get to Itäkeskus or the downtown, anywhere."
Konssi's favourite places in Helsinki are restaurants in the east of the city. The street kitchen in Kontula and the traditional Somali restaurant in Puhos both serve "really great, affordable food". His third favourite area is somewhat surprising: "I like to stroll around Punavuori. Its colourful buildings and beautiful streets are just as if I was somewhere in Paris."
The artist likes the jubilant vibrant party spirit of Helsinki Day that everyone can enjoy. "I dig the Helsinki Day idea of arranging various free events around the city! When I lived with my mum, we didn't have much money and free events like Helsinki Day ensure that anyone could just go and see gigs."
Text: Saija Holm
Image: Julius Konttinen