More than 5,000 slices of rhubarb pie to be handed out on Helsinki Day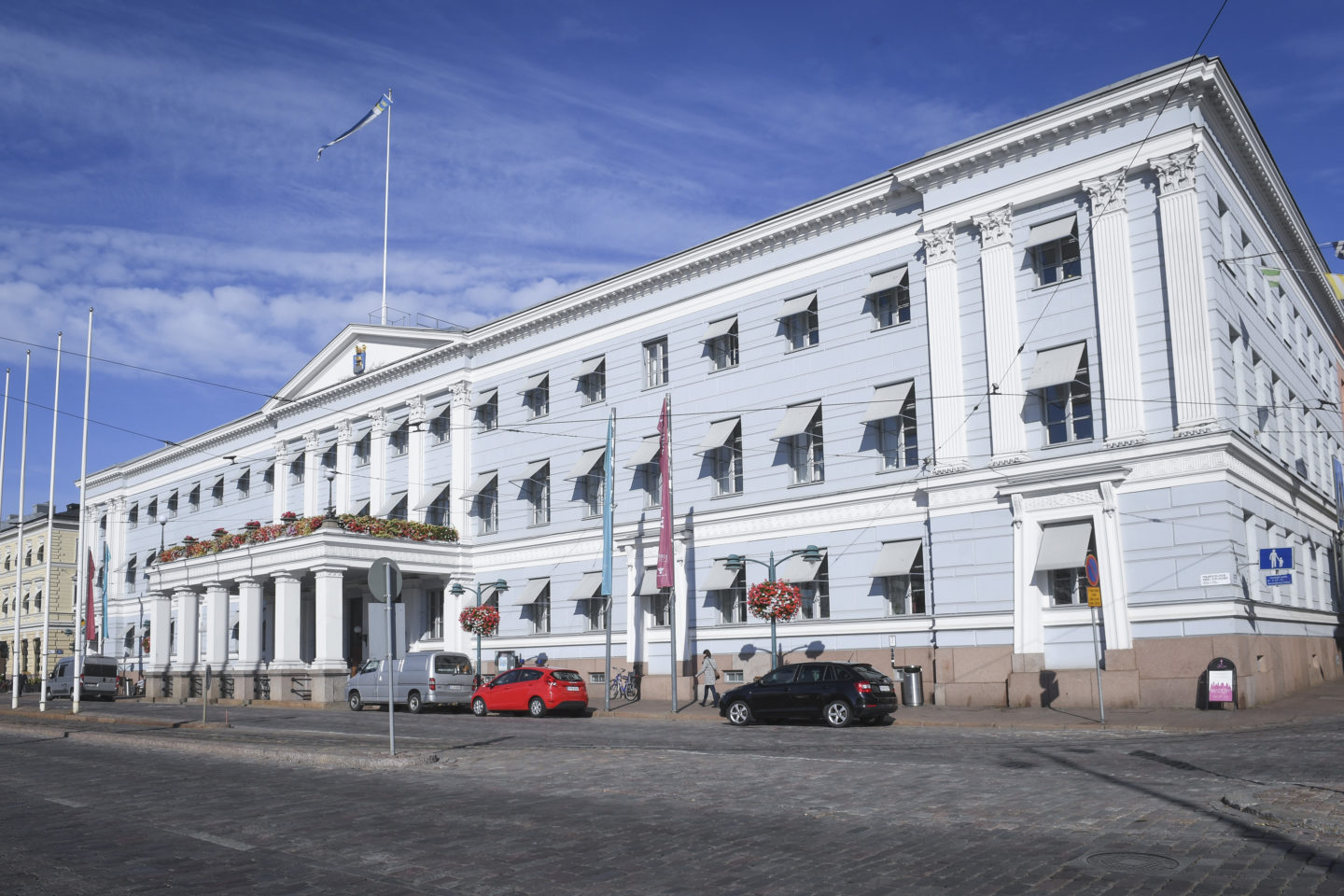 More than 5,000 slices of rhubarb pie, baked following the traditional recipe of the City Hall restaurant, will be distributed in the city's nursing homes and across various other sites on Helsinki's birthday, 12 June. Helsinki Day will also be celebrated with Helsinki Day acts that will delight people across the city but without attracting crowds to the sites. The Helsinki Day celebrations will climax with the mayor and deputy mayors awarding Golden Helsinki Medals to distinguished citizens as well as other awards and commendations.
One of the longest-standing traditions of Helsinki Day is the mayor's morning coffee, in which Helsinki residents are offered rhubarb pie to mark the city's birthday. As it is not possible to invite people for coffee at the City Hall this year, slices of rhubarb pie baked following a traditional recipe will be delivered to the city's nursing homes and other sites. Rhubarb pie is now an established part of the city's birthday as rhubarb is typically in season in June and there is plenty of Finnish rhubarb available.

A total of 5,170 slices of Helsinki Day rhubarb pie will be distributed to the residents and staff of all the open sites of Service Centre Helsinki as well as many private nursing homes. Rhubarb pie will also be delivered to the staff of coronavirus vaccination hubs and to a number of other sites, such as Kehitysvammatuki ry's centres for people with disabilities. In total, about 700 kg of pie will be baked.
"Rhubarb pie is a wonderful treat in the early summer, and it has become a unique tradition in Helsinki. Helsinki Day falls on a Saturday this year. If we were celebrating Helsinki Day on a weekday, there would be even more pie to be delivered," says Mikael Neuvonen, Director of the Customer Relations Unit at Service Centre Helsinki.
Helsinki Day acts will introduce attendees to design and the history of cinema
The day will also be celebrated with Helsinki Day acts chosen by public vote, and which will delight audiences across the city without attracting crowds to the sites. You can take a tour of Helsinki's historic cinemas, see the city from new perspectives through design point orienteering, plant sunflowers, watch birds and hop from one city district to another with the Helsinki Hopping outdoor board game, for example. The city's digital advertising screens will feature a work of art made up of children's Helsinki-themed drawings. Colourful flower installations will also take over Senate Square, Tallinnanaukio Square and the Espa Stage.
Helsinki Day celebrations will be broadcast live at 17:30
This year, the Helsinki Day celebration will be broadcast live for the first time, and Mayor Jan Vapaavuori together with Deputy Mayors Pia Pakarinen, Nasima Razmyar, Anni Sinnemäki and Sanna Vesikansa will award Golden Helsinki Medals to ten distinguished citizens. The event, to be broadcast on the Helsinki Channel, will also feature the presentation of the city's awards in science, sports, culture and arts as well as recipients of research grants.
The Helsinki Day baby will be recognised and the Helsinki slang speakers of the year will be awarded the titles of Stadin Kundi and Stadin Friidu. Stadin Slangi ry will announce Stadin Friidu and Kundi in a small-scale invitation-only event on the Helsinki Music Centre Patio and live on Stadin Slangi ry's Facebook channel at 12 noon on 12 June.