First ever virtual Helsinki Day is celebrated with over 70 events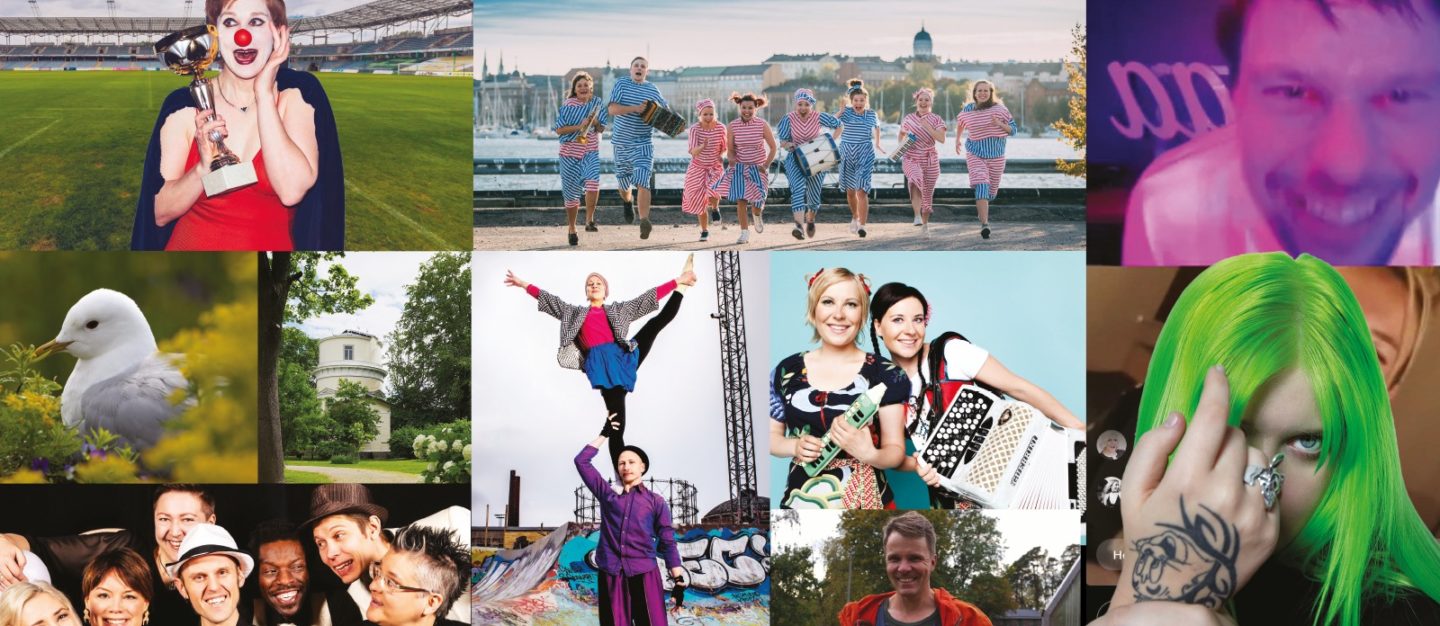 Due to the exceptional circumstances, Helsinki Day was celebrated online with 72 events on Friday 12 June. The programme included digital events from sunrise to sunset ranging from concerts and circus performances to dance lessons and a virtual Dinner under the Helsinki Sky. Other events included awarding accomplished Helsinki-dwellers, congratulating the Helsinki Day baby and awarding the titles of Stadin Friidu and Stadin Kundi to the Helsinki slang speakers of the year. The city's birthday celebrations climaxed with ALMA's unique and virtual Have You Seen Her? Helsinki Day Cyber Concert.
Helsinki's 470th birthday was celebrated under exceptional circumstances with all events taking place online. The digital programme, which was created together with the people of Helsinki, was streamed all day via the Helsinki channel, on social media and on the event organisers' own channels. The capital city was also the star of the day on Radio Helsinki.
"It's been delightful to see the open-minded and bold attitude with which the people of Helsinki have approached the virtual event. It's also amazing how many different types of events you can organise online!", says Marianne Saukkonen, Executive Producer of Helsinki Day.
On the Helsinki channel, the day started with the Helsinki says Thank You broadcast, in which the Mayor and Deputy Mayors awarded accomplished individuals in the areas of sciences, arts, culture, sports and social responsibility. Stadin Slangi, an association that promotes Helsinki slang, crowned the Stadin Friidu and Stadin Kundi, while Mayor Jan Vapaavuori congratulated the Helsinki Day baby, as is tradition. Ranging from the jazzy tunes of UMO Helsinki Ensemble to the children's concerts of Mimmit and Mutaveijarit, recordings of the programmes broadcast on the Helsinki channel can still be enjoyed here.
Taking place in a virtual reality, one of the highlights of Helsinki Day was ALMA's Have You Seen Her? Helsinki Day Cyber Concert, which was jointly organised by the City of Helsinki, the virtual reality studio Zoan and the record company PME Records. The album release concert, which took place in a virtual Helsinki inspired by ALMA's dreamscape, invited the audience to join the celebrations by creating their own avatar, which could be anything from a mushroom to a cactus.
The new technology also made it possible for pop superstar Tove Lo to join ALMA for one song from overseas. "Wow! This experience was insanely cool! This is so amazing, you just can't make up stuff like this – I feel like I want to do this again next week! Thank you!", Alma rejoiced.